Ready to upgrade your business software to an
ERP system?
Or do you have an existing ERP solution that just isn't meeting your needs anymore? Deciding on which company you choose to partner with for your ERP implementation is just as important as selecting the software itself.
Making the switch over to a new ERP system requires expert guidance and specialised strategies for selecting the right ERP system and for smooth implementation. Obviously, your chosen implementation partner needs to supply high quality software designed for your business, but they also need to be able to provide the right implementation strategy, ongoing support and appropriate service levels.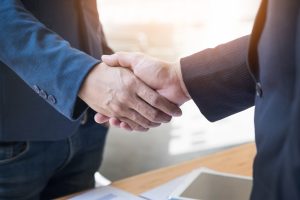 Consider your business requirements
With so many options available, how do you choose the right solution and integration partner? Start by considering your business requirements. You need to identify what isn't working with your current software to define what you need out of an ERP system. From a lack of integration that slows things down to duplicate data issues causing problems with reporting, consider the problems you're trying to solve in day-to-day business.
Once you've grasped your business requirements, begin looking into different offerings from ERP solution providers that have case studies showing they have met similar business requirements. Look for authorised integration partners that have delivered these solutions in your industry somewhere before.
Complete independent research
Before selecting an ERP solution and provider, be sure to complete independent research on potential companies to work with. Your integration partner greatly impacts which ERP system you end up with and the successful implementation of your solution, so an in-depth understanding of potential partners is essential.
Minimise time wasted and effort spent meeting to discuss requirements with providers that just aren't right for you by completing your own research on how their offerings and experience align with your business. Independent research will discern if a provider isn't able to offer the support and services you require, saving you time and money. Once you've shortlisted a select few companies who match your requirements, invite them to present their software solutions and implementation strategies to you.
Evaluate your options
When it comes to investing in an ERP system, you need to trust that your integration partner can follow through. After defining a number of potential ERP solution providers, evaluate your options to learn more about how different integration partners work with clients.
Evaluate real-world results by reading online reviews and requesting testimonials and references from reputable clients. An established and successful ERP solution provider will be more than happy to provide you with evidence that showcases the fruits of their labour (be sure to read the success stories from our customers).
Discuss your potential provider's products, services and support with their existing or previous clients. Ask how the provider interacts with stakeholders, implements solutions and offers ongoing support. Previous clients can offer great insight into what to expect when it comes to doing business with a certain provider.
Long-term clients and good staff retention rates indicate expertise, loyalty and quality client services – all key characteristics of an ideal ERP solutions provider.
Consider the services and support of potential providers
The services and support of your ERP solution provider is critical to the successful implementation and utilisation of your ERP system. Ongoing and responsive support should be a key consideration when it comes to selecting a provider.
ERP systems are complex because they are designed to integrate all aspects of your business into one seamless system. As they are the backbone of your business, service and ongoing support from your provider is a critical consideration. From general advice to evaluation and maintenance, ongoing support for your ERP system ensures its long-term success and effectiveness.
When it comes to selecting a provider, opt for a company that offers a wide range of support options that suit your operations and locations. Whether it's general troubleshooting or advice and recommendations on maximising your investment, your ERP provider should become instrumental in the growth and success of your business.
Choose the digital business transformation specialists
As experienced digital business transformation professionals, we provide realistic, clear and concise advice on our full range of business software and ERP services. We're a team of reputable and knowledgeable Epicor ERP specialists offering innovative ERP solutions to streamline and support businesses to implement the Precise F.I.T ERP solution for your needs.
Specialising in business software and ERP implementation strategies, we'll guide you through our services to demonstrate how we successfully transition businesses to more productive and effective software solutions. With responsive ongoing support, advice and evaluation services for long-term success following the implementation of your ERP system, we partner with you to aid in your business growth.
Find out more about choosing the right ERP solution partner. Contact us for sound and honest advice.