Why Choose Precise?
Making a decision about which company you choose to partner with is just as important as selecting the software itself. We become part of your team and everyone knows that if you have the right team behind you, success follows.
We empower medium to large businesses to optimise their operations with tailored ERP (Enterprise Resource Planning) software solutions, implemented collaboratively using our agile Precision Methodology.
Precise can help you to streamline your business operations and achieve your growth and business transformation objectives through flexible, industry-specific software solutions. We make it our business to understand yours, with your project and business goals guiding each stage of the process.
We are Industry Specialists
At Precise Business Solutions we are selective about which products and industries we choose to work with. Rather than trying to be everything to everyone, we pride ourselves on our superior ability to deliver our core offering of Epicor Kinetic ERP solutions and tightly integrated add-on solutions for the following industries:
Being selective has allowed us to develop our expertise in these areas over more than 20 years, build a strong customer base, and attract talent to our team that has relevant experience within our target industries. As a result, we can provide the best possible solutions to solve our customers' challenges and help them to achieve their business goals.
Customer Testimonials
Hear from our customers why they chose Epicor ERP solutions to future-proof their business, and trusted Precise as their implementation journey partner.
McLean Care
Providing an exceptional level of care to ageing Australians is McLean Care's primary focus. So, when this commitment was threatened by pressures and forces in the aged care provider market, McLean Care chose Epicor SLS and companion solution Advanced Requisition Management to deliver on their strategic, economic and operational mandate, well into the future.
Southern Cross Care (WA)
Enhancing quality of life through a first-class experience for clients and their families is Southern Cross Care (WA's) guiding purpose. Continuing its 50-year tradition of providing excellent aged care services, and to support its plans for growth and change, required technological solutions. When faced with complex industry challenges SSC (WA) turned to Epicor Kinetic's Senior Living Solution.
We make it our business to understand yours
Your business will engage with people who will listen, understand your needs, and ask the right questions to uncover your business challenges. We will help you align your new system to your industry, internal processes and company culture while working collaboratively with your people to help you achieve your business objectives.
We provide the best technology
We provide adaptable, industry-specific software to suit your business. Designed to deliver total flexibility, seamless integrations and be extendable with optional add-on modules. You can alter and shape the solution to meet your changing needs without impeding future upgrades. Furthermore, you can choose whether you deploy a solution on-premise, in the cloud, or move between deployment models in the future if your needs change.
We make it easy
When you choose to work with Precise, you will benefit from our industry expertise and many years of experience implementing Enterprise Resource Planning (ERP) solutions and delivering associated services to organisations just like yours. Our proven Precision Methodology allows you to see the system earlier which helps you to more readily realise your return on investment and see the tangible benefit in your business, while allowing us to make tweaks as necessary during delivery.
We reduce the risk
We are ready to share the responsibilities of associated with managing the scope, cost and timeframe of your project. We closely monitor progress and quality to make sure you retain control of your project. You're in safe hands with Precise.
We are a trusted Epicor partner
Epicor Software Corporation is a global provider of enterprise business software. Their flagship product, Epicor Kinetic ERP, promotes innovation to support business to scale and evolve with a system that keeps pace with technology in the age of industry 4.0.
As one of Epicor's longest standing and most respected partners worldwide, and the largest Epicor partner in the Asia Pacific Region, we have successfully implemented hundreds of ERP projects.
Read More
We have also developed tightly integrated add-on solutions for Epicor Kinetic ERP customers, designed to provide additional support for specific core functions in the system: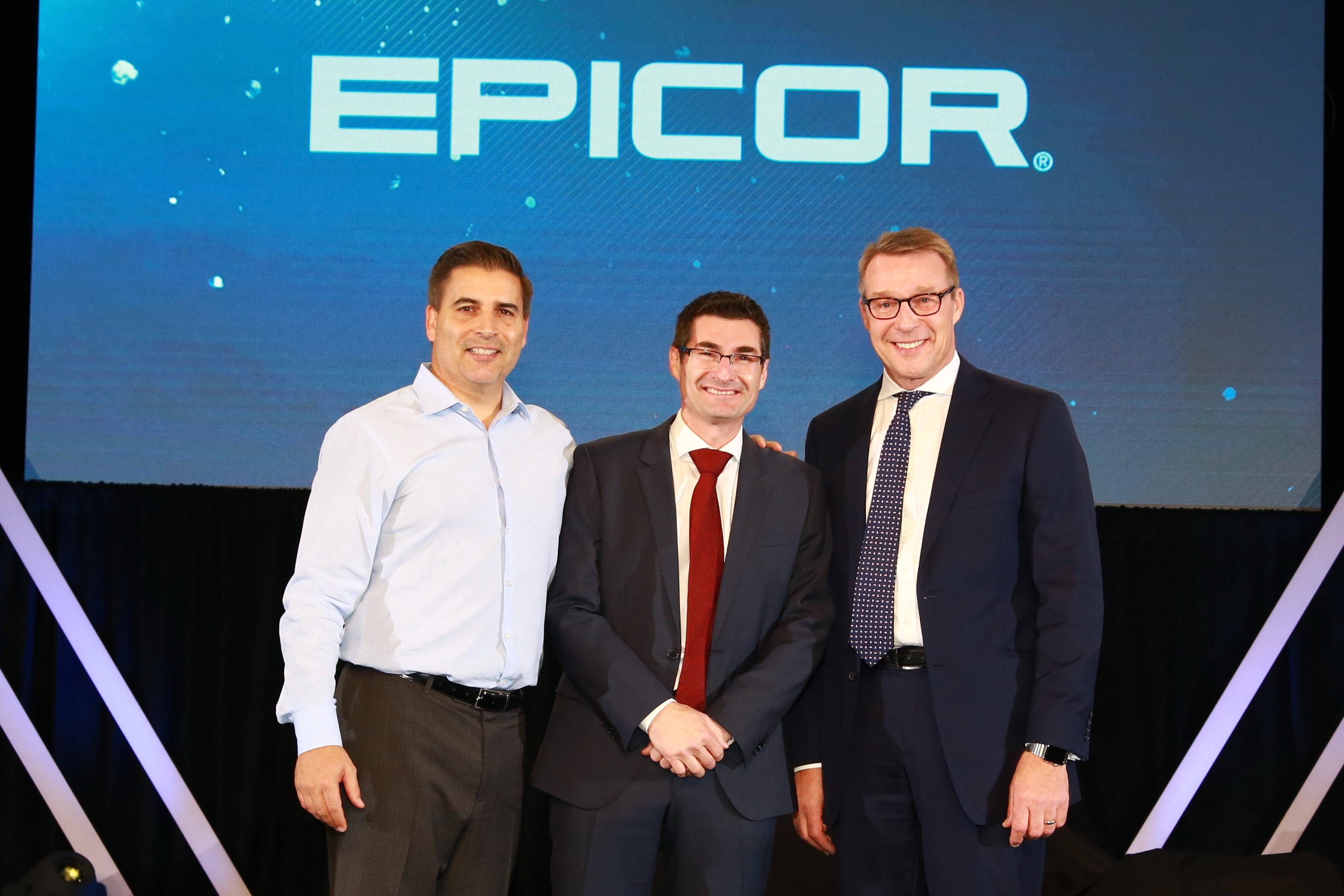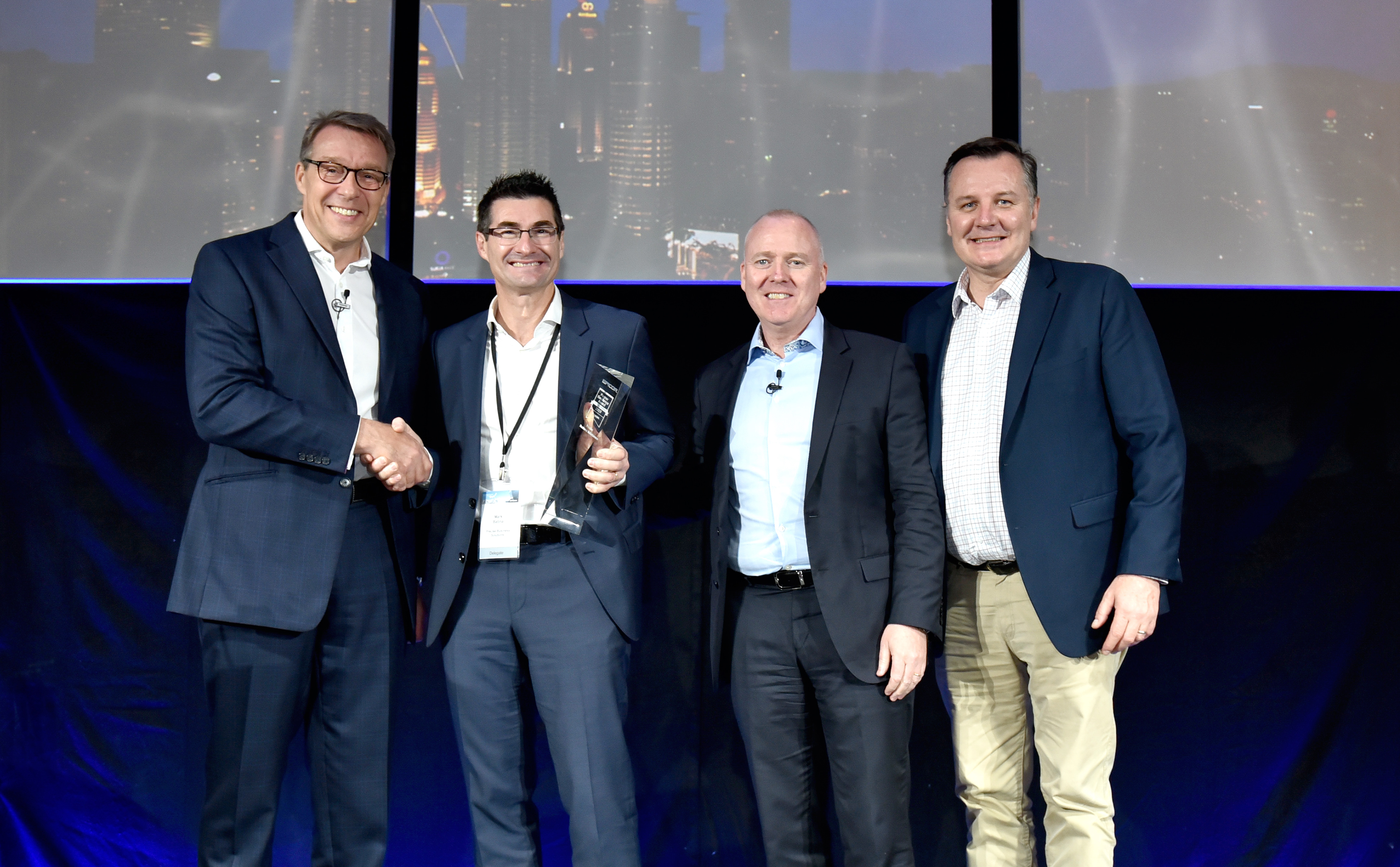 We are multi award winning
We are proud to have been recognised in the global marketplace as a leading provider of Epicor Kinetic ERP software solutions through various awards received over the years.
Some of the more recent awards we have received include:
Epicor International Partner of the Year
2022, 2018, 2014, 2013
Top Revenue Producer in ANZ, Epicor
2015 
Read More
Epicor APAC Partner of the Year
2012
Zest Fastest Growth award, Epicor Partner Awards
2010
Epicor Special Achievement Global Fast Track Award
2007
Other awards received
OEM Partner of the Year, Epicor 2005
Most Valuable Partner Asia Pacific Region, Epicor, 2005
Outstanding Sales Achievement, Epicor, 2001
Reseller of the Year, Epicor, 2000
Reseller of the Year ANZ Region ERA/PSQL, Epicor, 1999
Top Annual Growth ERA/PSQL, Epicor, 1999
Top Annual Growth overall, Epicor, 1999
Customer Service Award, MicroSL Digital, 1997
Outstanding Sales Achievement PfW ANZ, Epicor (nee Platinum Software), 1997
Outstanding Sales Achievement ANZ, Epicor (nee Platinum Software), 1996
Outstanding Achievement Award, Epicor (nee Platinum Software), 1995
Dealer Choice Award, Epicor (nee Platinum Software), 1995
Btrieve Dealer of the Year ANZ Region, Epicor (nee Platinum Software), 1995
WA CBA Dealer of the Year Award, Epicor (nee Platinum Software), 1994
CBA Dealer of the Year Award, Epicor (nee Platinum Software), 1993
Special Achievement Award, Automation One, 1992
Read Less