On-premise ERP
Even in a business world trending toward cloud computing, on-premises ERP is the best-fit solution for many organisations. On-premise systems enable IT teams to modify, tailor, and supplement key software features to cater to niche or high-stakes business activities. Plus, for organisations in highly regulated industries, on-premise may be the only option that guarantees data storage compliance.
Let's explore on-premise ERP solutions, their benefits, and their drawbacks in more detail.
The differences between on-premise and cloud solutions are much like buying and leasing a physical asset. When you own an asset, you have complete control over it.
What do we mean by on-premise ERP?
If you decide on an on-premise enterprise resource planning (ERP) system, you access ERP software in-house and store hardware on-site. Your team is responsible for deploying the software, maintaining hardware, and installing updates, upgrades, and security patches as they are released. An experienced ERP provider like Precise will support your business to carefully plan and execute an implementation strategy, and help you unlock the full potential of what your ERP solution can do for your business post-implementation.
You can make changes according to your needs. Epicor's ERP Kinetic services can be set up on Microsoft servers on-premise, allowing the highest level of flexibility and control. However, maintenance is up to you, and if the asset breaks, you are responsible for fixing it.
When you lease an asset, you gain access to the latest product with minimal upfront expenditure, and you don't have to worry about upkeep. However, some aspects of that asset are out of your control.
Why is an on-premise ERP solution still the preferred option for many businesses?
For many businesses, the benefits of on-premise ERP outweigh the drawbacks. Here are some of the reasons why:
Hiding item
Your content goes here. Edit or remove this text inline or in the module Content settings. You can also style every aspect of this content in the module Design settings and even apply custom CSS to this text in the module Advanced settings.
Internal IT infrastructure
The organisation already has an internal IT infrastructure. They've previously invested in the hardware needed to host and run ERP software, and they have a talented IT team ready to take responsibility for the system's deployment and upkeep.
Complete control
Control is in your hands. Organisations using on-premise ERP are not dependent on a vendor – the entire system from end to end is in their hands. This mitigates the risks associated with a vendor going out of business or changing their product in a way that negatively affects their business. Plus, they are free to tweak, tailor, and innovate the product to better serve their needs. Any issues with data sovereignty – who 'owns' the data and where it the servers it is stored on are physically located – are removed.
Long-term costs
The long-term costs may be cheaper. Even for some organisations that don't already have the in-house infrastructure to support ERP deployment, the expenditure required to implement an on-premises solution may still deliver a higher return on investment than cloud-based alternatives. Over the ERP's lifetime, the capital needed to purchase, install, and maintain on-site hardware and software may be less than accrued subscription fees.
Offline access
On-premise allows offline access. If an organisation's staff don't always have reliable and secure access to the internet, the ability to access critical data offline is essential. On-premise solutions enable teams to maintain their productivity levels regardless of their wi-fi signals.
In-house security
Peace of mind that comes with in-house security. Although cloud-based solutions are extremely secure, many organisations prefer to protect critical data themselves
What's more, some industries have data storage regulations that prevent businesses from storing information with cloud providers.
How do I know if an on-premise ERP solution is the best option for me?
On-premise is the traditional model of software deployment, but that doesn't mean it can't carry your business toward future growth and success. The first step in determining whether an on-premise ERP is suitable for your business is weighing the pros and cons:
Pros of an on-premise ERP solution:
Greater control of the cost of implementation and management.
Non-tenanted system, which means it can only be accessed by known authorised personnel and not a cloud provider, possibly enhancing security.
Full authority over the system's configuration, including both software and hardware components, allowing for customisations, changes, upgrades, integrations, and other tweaks.
No reliance on the internet to access data and insights, ensuring teams can remain productive whatever the conditions.
Cons of an on-premise ERP solution:
Required infrastructure demands a significant capital investment upfront.
System maintenance is the sole responsibility of the organisation, including updates, security, and patch management – failing to keep on top of updates can introduce security vulnerabilities that put the business at risk of a breach.
Implementation may take longer, as all hardware must be procured and installed before the software deployment can begin.
Inability to adapt and scale rapidly for businesses in a growth phase or operating in a fast-paced environment.
Ultimately, it comes down to your unique circumstances and requirements. Some or all of the above pros and cons might apply to your business. Others won't. Making an informed decision about your ERP deployment is about recognising what matters most to your organisation's success – today, tomorrow, and for years to come.
Let's talk
If you decide on-premise is the right deployment choice, Epicor and Precise can deliver a high-powered solution. We work closely with your team to facilitate a streamlined implementation that fits your requirements, timeframe, and budget.
To find out more about this process and learn how an on-premise ERP solution can transform your organisation for the better, schedule a discovery call with one of our dedicated ERP specialists today.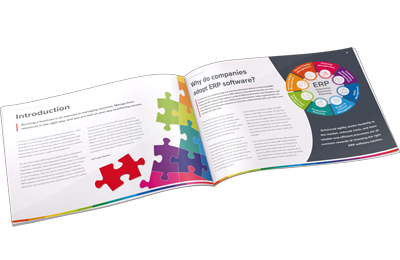 Is Your Business ERP Ready? 
Prepare your business for a successful Enterprise Resource Planning (ERP) project with our 12-step guide to success