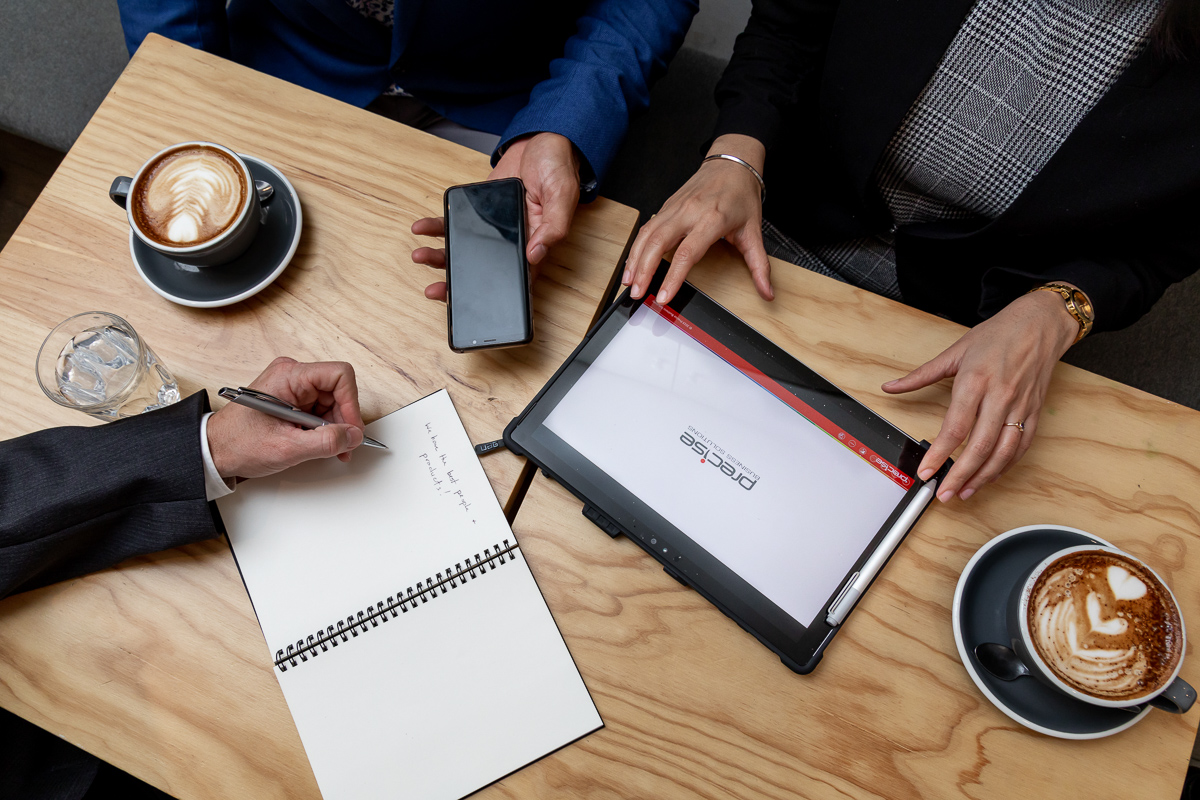 Our 'Precision' Methodology
This phased methodology has been designed to deliver a cost-efficient implementation, have your Epicor ERP solution up and running on-time and on-budget, and provide full transparency and control throughout the lifecycle of the project. It has been fine-tuned over the years to help our customers to implement their system faster, so they can realise a return on their investment right away, without compromising on the quality or scope of the project deliverables.
Our experience has shown us that no two projects or professional services engagements are the same. Each of our customers will require different levels of support and guidance through the implementation, thus the Precision Methodology has been designed to be flexible to support individual requirements without foregoing a quality outcome.
The Precision Methodology has five distinct stages to support the deployment of your solution. Stage gates, or qualification gates, are built in to ensure that all the required tasks in a phase have been completed before moving on to the next.
Precision Methodology Stages
Project Discovery
During the Project Discovery stage, we will work closely with you to understand what your goals and objectives are for the project. It is important during this stage for us to establish with you what success will look like when the implementation is complete.
Project Mobilisation
Project Mobilisation involves putting the project foundations in place to ensure the implementation starts and continues in an organised, well documented, and effectively communicated manner.
Foundation Build
At the end of the Foundation Build stage, your team will have access to a functioning base system. This is an important stage of the process and is where our Precision Methodology differs from other software consulting businesses.
The elements that go into the configuration of a base system are the product of our in-depth knowledge of the industries we service, the products we sell and our extensive experience.
Having a strong base that is aligned to your industry allows us to eliminate the need for lengthy and expensive analysis sessions. This means we can leap straight into the valuable business process workshops in the next stage, which help us to determine what your specific business requirements are.
Process Development

During the Process Development stage, we run a set of workshops to demonstrate the business processes within your Epicor system/s. We do this with a sample of your data in the configured base system.
We recognise that not every customer is the same and whilst you may be in a similar industry and have common business processes, there might be something unique about the way you run your business that needs to be captured in the software processes. These requirements are captured, documented, built and tested during this stage.
System Validation
System Validation is an important milestone in the project. Your project team will receive full business process training on a system that has been built and configured to your specific requirements in a test system with familiar data.
Your project team will continue to test the system during User Acceptance Testing (UAT) until we collectively agree we are ready to deploy the system.
System Deployment
System Deployment is the most exciting part of the project. This stage occurs when both project teams are satisfied with the configured system and we are all confident to proceed with training the end users.
When business readiness has been assessed and cut over activities are completed, we are ready to 'Go-Live'.
Presence from our team members remains strong during this important stage while you navigate day to day operations in your new Epicor System.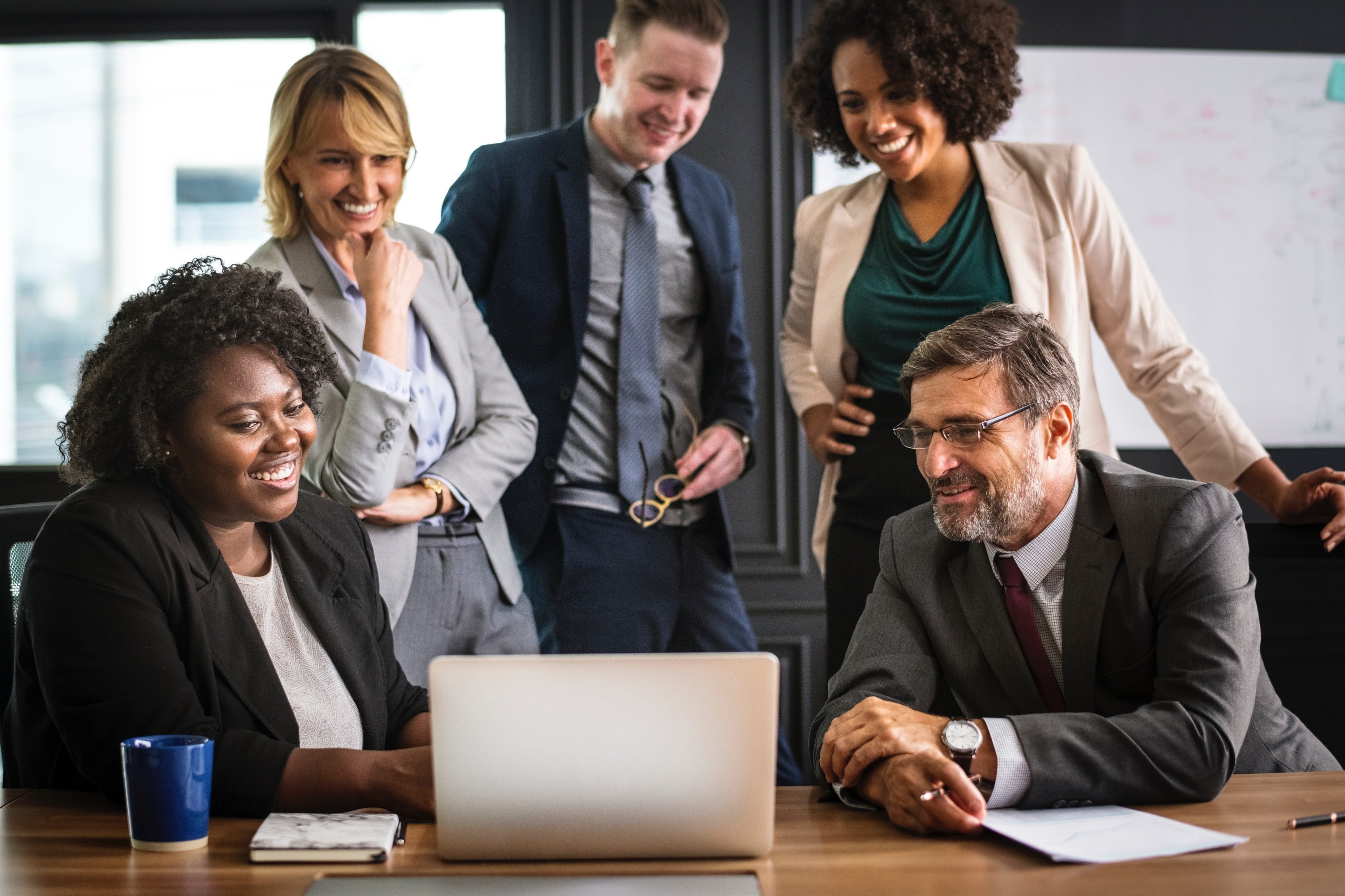 Post Implementation
After the first month's financial reports are finalised, the project has effectively reached 'practical completion', but your relationship with us does not stop there.
We will transition to the next phase of our engagement – Post Implementation – where we continue to support your team and assist in optimising your business processes in the Epicor system.
Post implementation our team will assist you with:
A project review.
Introduction to our Ever-Assist support program.
Once your team have become more familiar with daily use of Epicor ERP and have the capacity and experience to identify business improvements for themselves, we are available to plan further improvements to streamline more business processes with you.
Interested in learning more about our implementation approach?
Contact us to speak to one of our experienced consultants about how our Precision Methodology will help you realise a return on your investment faster and ensure the ongoing success of your Epicor ERP solution.
Our team will be happy to discuss any questions or concerns you may have about replacing your current ERP system or implementing an ERP system for the first time. Whether you are just researching your options, or you are currently in the throes of software selection, we can help you at every step of the way.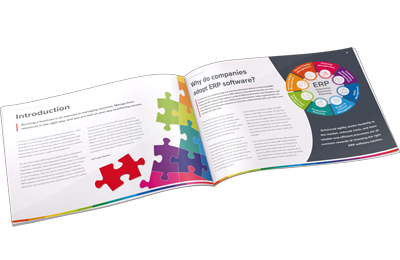 Is Your Business ERP Ready? 
Prepare your business for a successful Enterprise Resource Planning (ERP) project with our 12-step guide to success