Enterprise Resource Planning (ERP) Software
What is ERP?
Many people tend to switch off when they hear the term 'ERP software'. It's not surprising really…it sounds complicated, maybe even a little boring until you know what it is. And even knowing what those three letters stand for – Enterprise Resource Planning – does little really to explain what ERP software is, and what it can do for your business.
Given just how much of a difference the right ERP software can make in terms of helping you achieve your business goals, the letters E.R.P could just as easily stand for the many ways this software can help your business.
Read More
Depending on your business aspirations, alternative definitions for ERP could include:
Every Resource Productive
Enhanced Real-time Performance
Efficient Repeatable Processes
Everlasting Rock-solid Partnerships
Put simply, good ERP software brings together a range of different processes and disciplines into one solution to provide you with more visibility across the business, help run your organisation more efficiently, and allow your employees to work more collaboratively with each other, your customers and supply chain.
Read Less
Why do companies adopt ERP software?
Covered within the ERP umbrella are a number of important business processes such as inventory management, personnel management, material usage, accounting, manufacturing, customer relationship management, and many more. The idea of ERP software is to pull these diverse and often confusing threads together into one, easily manageable whole.
The immediate benefit of such a solution is that rather than becoming overwhelmed and lost in a sea of complex and seemingly contradictory processes across multiple systems and data sources, your efforts will be harmonised, which will make your business far more efficient and effective. Enhanced agility, better flexibility in the market, reduced costs, and more reliable and efficient processes are all common rewards of choosing the right ERP software solution.
Choosing your ERP Solution
So, the answer is simply to 'adopt' new ERP software, right? Well, not exactly. The fact that there are many different solutions out there on the market should suggest that there are many different types of solutions also. Each has its own strengths and weaknesses, and each may be more suited to a particular industry or company depending on their particular needs, model and strategies.
The right ERP solution for you will truly support all of your organisation's unique needs, while adopting industry best practices where appropriate.
Read More
At Precise Business Solutions we are selective about which products and industries we choose to work with. Rather than trying to be everything to everyone, we pride ourselves on our superior ability to deliver our core offering of Epicor ERP solutions and companion solutions for the following industries:
Precise Business Solutions is one of the longest standing and most respected partners worldwide for Epicor ERP software solutions. Epicor Software Corporation (Epicor) is a global provider of enterprise business software. Their flagship product Epicor ERP promotes innovation to support businesses to scale and evolve, with a system that keeps pace with technology in the age of Industry 4.0. 
Read Less
Let's get the conversation started
Think you may need a new ERP system, but not sure where to start? Whether you are just researching your options, or you are currently in the throes of software selection, we can help you at every step of the way.
Contact us today to arrange an obligation free consultation with one of our ERP solution experts. This can be done in person, via video conference or over the phone from the comfort of your desk.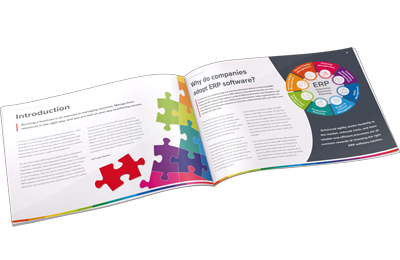 Is Your Business ERP Ready? 
Prepare your business for a successful Enterprise Resource Planning (ERP) project with our 12-step guide to success