Configure to Order Manufacturing
If you consider yourself as a Configure to Order (CTO) or mixed-mode manufacturer, in many respects you probably feel you are already one step ahead of other manufacturers who may be following a traditional Engineer to Order (ETO) or Build to Order (BTO) model.
There's no denying  the strategic benefits that can be achieved by being able to offer your customers a high degree of flexibility in terms of product variety, while maintaining a quick response time to order fulfillment. Though, in reality the successful execution of such a model can often fall short.
Read More
Your management team is likely focused on key performance metrics that revolve around company margins and growing market presence – CPQ (Configure, Price, Quote) is the hot topic in boardrooms these days. And whether your business strategy involves adding more product lines, expanding your geographical coverage, adding more accounts, lowering your customer support costs, speeding up the sales cycle, or a combination of these; your business is likely becoming increasingly complex in nature each day.
The greater the complexity of your business operations, the greater the margin for error. And when you rely on old business systems and/or manual processes, the risk of costly issues for your business including lost time, excess rework, process inefficiencies, over or under stock of inventory, quoting and pricing errors increases.
Automation, visibility and control are your friends when it comes to avoiding these potential threats to your business profits. The best way to achieve this is through industry specific software made for the complexities of CTO and mixed mode manufacturing operations, coupled with expert consulting to help you implement best modern-day practices.
Read Less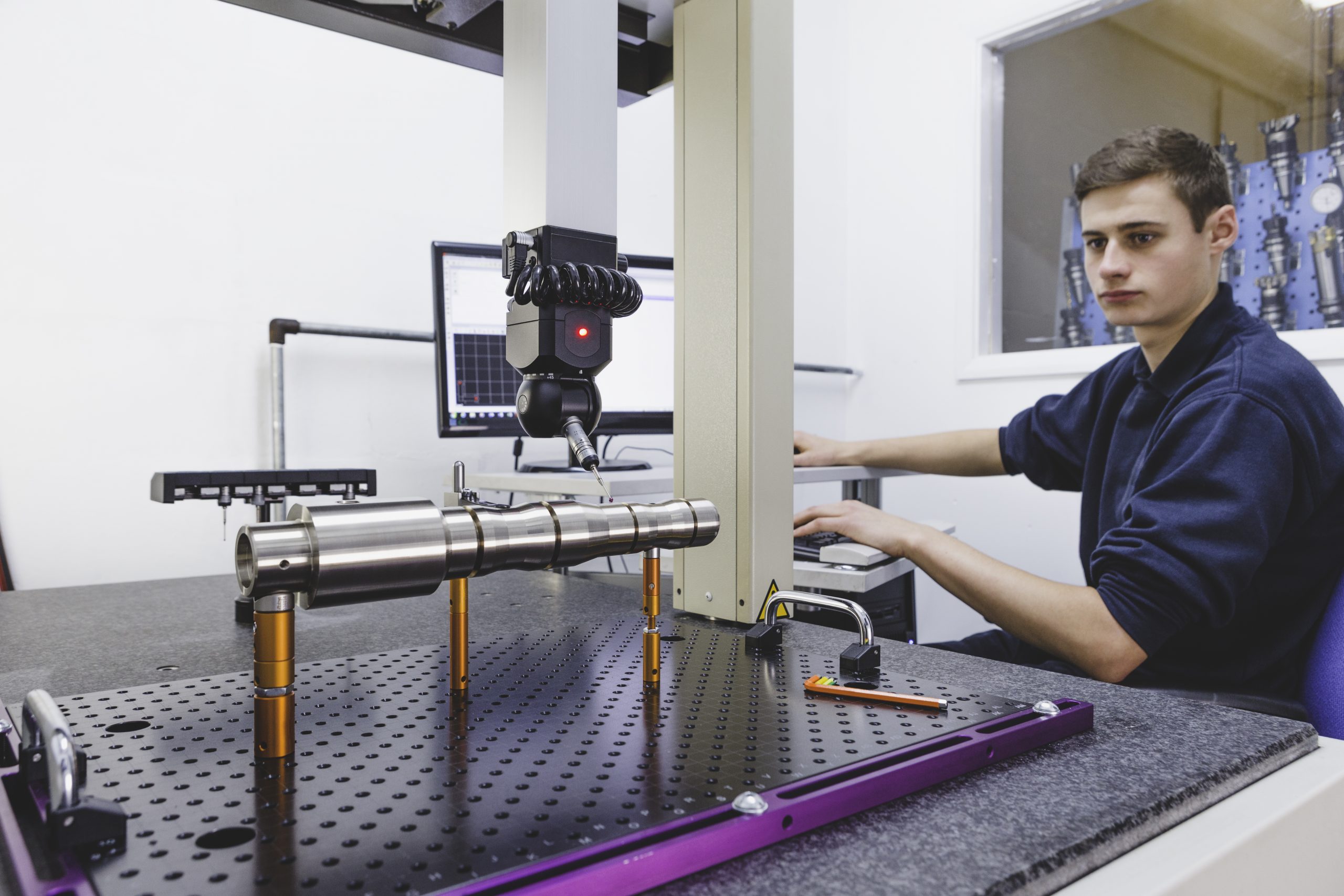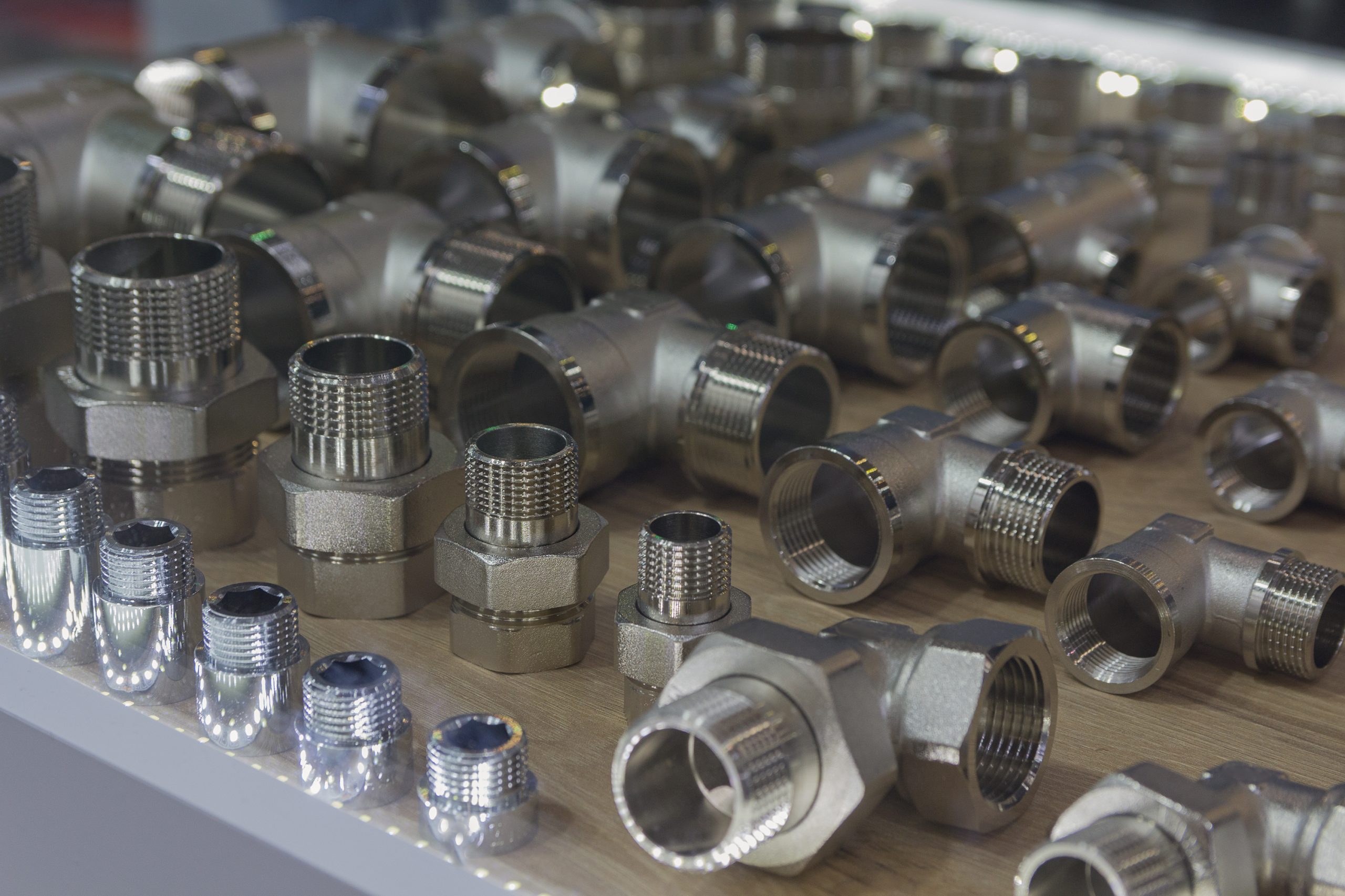 How can we help you?
Precise Business Solutions has worked with many manufacturers of varying shapes and sizes over the years, employing every combination of manufacturing model you can imagine. No matter what manufacturing model you are employing in your business – Engineer to Order (ETO), Make to Order (MTO) or a hybrid of these, we can recommend the best software solution and best practices to help you balance your profit margins with the desire to exceed your customer expectations.
A manufacturing specific ERP (Enterprise Resource Planning) software solution like Epicor Kinetic ERP will provide you better visibility and greater control of your operations, to maximise your performance. 
Read More
Your business can benefit from:
A single unified system that manages all data content, parameters, matrices, constraints and rules, plus facilitates integration between the configurator and your CAD (computer-aided design software).
Increased people productivity and process efficiency. Epicor's user interfaces are easy to use and offer personalised work queues for 'what's next'. Fast mobile access to business information means your people can get insights to aid in decision making on-the-go.
A CRM (Customer Relationship Management) tool to help you stay engaged with your customers – whether this is the end consumer or your valued commercial customers.
Better tracking of inventory, and improved forecasting of material and assemblies required, across multiple sites. Avoid over-stock and stock outs through correct planning of capacity and throughout.
Omni-channel capabilities to support new opportunities and sales channels.
Configuration-dependent quotations and efficient and accurate pricing. Simplified pricing and quoting and more transparency and control across the quoting process, including customer discounts, mark-ups, special pricing and value-added services applied.
Access to real-time performance data for improved planning and decision making,
Faster response times and automation capabilities in the product ordering process.
Visual management of production schedules, what if scenarios, and constraints. 

Read Less
Why choose Precise?
You need a business software solution you know will be able to meet your complex business requirements, and an implementation partner who understands your industry.
We have more than two decades of experience delivering ERP (Enterprise Resource Planning) solutions for manufacturers like you. Many of our consultants have also worked within the manufacturing industry themselves, so you can be confident in our ability to interpret your needs and recommend only the best solutions for you.
Let's talk
Contact us today to arrange an obligation free consultation with one of our manufacturing experts. This can be done in person, via video conference or over the phone from the comfort of your desk.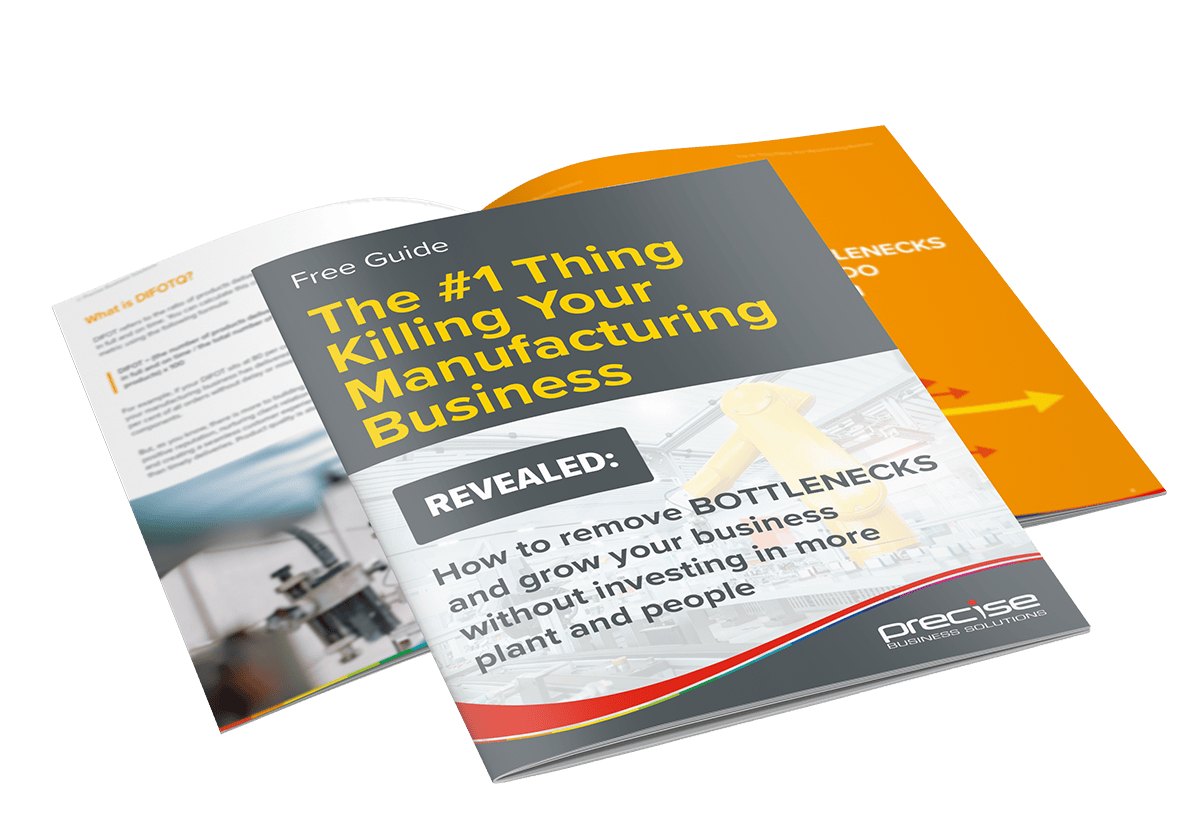 Do you have costly bottlenecks impacting your operations?
Discover how to identify bottlenecks in your business and what you need to do to eliminate them once and for all!