Prophix
Time to do your next budget forecast! How does this make you feel? Are you concerned with how long budgeting, planning and forecasting takes to complete in your business? Is this something that you try to limit to certain time of the year, and then leave until the last minute? When you do complete your budgets and forecasts, are you confident they are accurate?
One of the largest challenges for most organisations is the ability to conduct effective and efficient budgets and forecasts that provide meaningful, actionable insight. Organisations want maximum visibility across their operations to formulate appropriate business strategies, manage cashflow and predict sales revenues, yet in reality this can be difficult to achieve.
Yes, budgeting, planning and forecasting are some of the most necessary, but also time consuming and challenging tasks all businesses need to complete. And relying on spreadsheets, which break down when used for collaborative planning, stand-alone applications or managing your budgeting and forecasting functions across multiple systems makes managing business performance and budget planning even more painful. 
Read More
With the right budgeting and forecasting software, your company can enjoy streamlined budgeting and forecasting processes, resulting in easier reporting and better visibility of performance across your business.
We can help you to reduce your administrative burden with a fully automated and integrated corporate performance management (CPM) tool for budgeting and that works seamlessly with your Epicor Kinetic ERP system in one tightly integrated solution. 
Read Less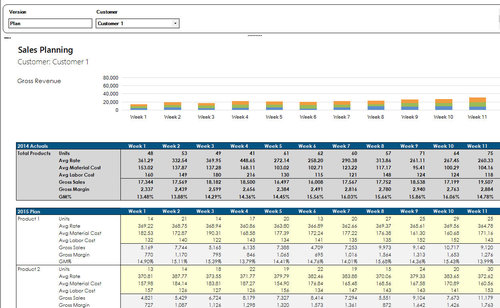 Easy to Implement and flexible
Prophix software integrates fully with your existing or new Epicor Kinetic ERP system, streamlining the implementation process.
Its attractive, easy-to-use interface combined with intuitive drag-and-drop functionality means employees can quickly get up to speed with the new system, and there are various customisable worksheets and interfaces in order to tailor your software to your specific way of doing business.
You can maintain security through control permissions and access rights so that only designated users can view and edit your budgeting and forecasting information.
Furthermore, if your business operates in multiple countries, multiple currency features are available to simplify multinational planning tasks.
Key features
Prophix is a complete, collaborative budgeting and forecasting solution for your business when paired with Epicor Kinetic ERP.
Some of the key features that a solution like Prophix can offer:
Budgeting and forecasting
Personnel planning
Revenue planning and sales forecasting
Capital asset planning
Balance sheet and cashflow forecasting
Workflow optimisation
Process tracker.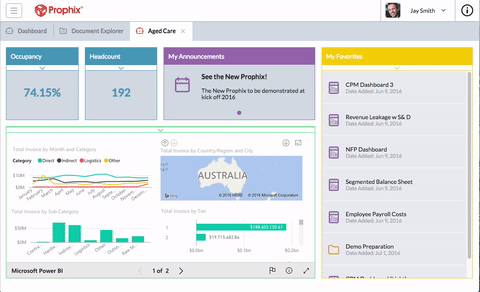 Powerful corporate performance management with Prophix
Precise Business Solutions has partnered with Forest Grove, corporate performance management (CPM) specialists, to bring you Prophix – a very powerful tool for your Epicor Kinetic ERP system that will help you to plan more accurately and drive efficiency in your team, saving you time and money. Forest Grove lives and breathes CPM and is the expert partner we call upon when our customers need a market-leading budgeting and forecasting solution to complement their ERP software. 
Read More
A CPM tool like Prophix will help you to better navigate and use the data in your ERP system. It will take the pain out of your budgeting and forecasting processes by pulling the data you need into predefined models, allowing you and your data to run scenarios and perform analysis on the data quickly and efficiently, saving you precious time.
Automating all your corporate performance management into one reliable and complete solution also reduces the risk of human-error interfering with the accuracy of your planning; enabling you to make more informed business decisions based on extensive reporting and analysis of the available data. 
Read Less
What our customers say
For Aged and Home Care provider Juniper, budget reporting plays an integral role within the finance function. The combination of Epicor ERP and Prophix has substantially increased the granularity and simplicity of Juniper's reporting capabilities and provided them with greater visibility.
As a result, Juniper has moved beyond manual data entry and limited template reports and budgets, to automation and complete integration with their human resources and fixed asset tools. They can now build daily roster and expense reports with ease, leaving them with more time for analysis.
Prophix continues to help us refine our budgeting and reporting processes. Because of Prophix, our variance to actual is consistently less than half a percentage point.
Want to know more?
Could Prophix be the solution your business needs to streamline and improve the accuracy of your planning, budgeting and forecasting?
Please contact Precise Business Solutions to talk to one of our consultants about how Prophix could enhance your overall Epicor ERP solution.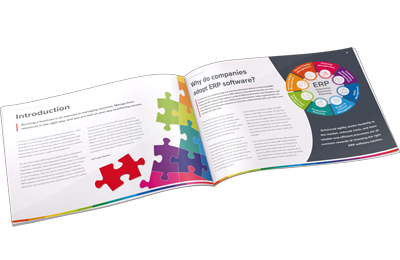 Is Your Business ERP Ready? 
Prepare your business for a successful Enterprise Resource Planning (ERP) project with our 12-step guide to success