Cloud ERP
By 2025, more than half of enterprise IT spending in major market segments will move to the cloud. This shift is not a new trend. As technology advances, the business landscape globalises and our work lives evolve, businesses are increasingly favouring cloud-based solutions over their conventional counterparts. A quick look at the cloud's reliability, accessibility, flexibility, and speed, and it's easy to see why.
A cloud ERP system could give your business and your people the visibility, data, and features you need to accelerate your growth trajectory – all while future-proofing your day-to-day operations.
What is Cloud ERP?'
"The cloud". Everyone's talking about it. But what actually is it? And how does it relate to enterprise resource planning (ERP) deployment?
The concept is simple: cloud-based solutions are accessed via the internet. Anytime you're on the web – whether sending an email, reading the news, or checking your bank account – you are accessing the cloud. You don't own your chosen email platform, news publication, or bank, but you can log in and visit them anywhere, anytime, so long as you have an internet connection.
Cloud ERP works in much the same way, but instead of emailing or banking, you gain access to a full-scale ERP system. So, too, do your employees.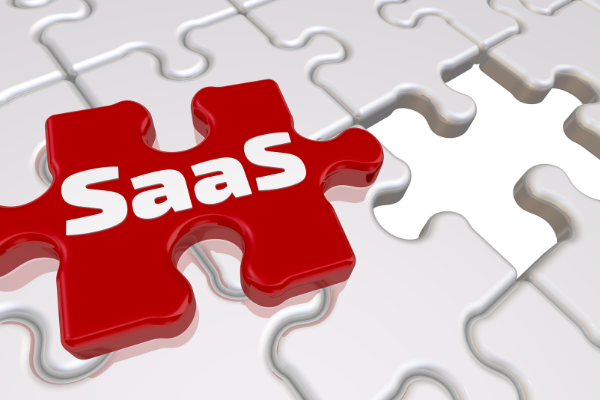 What about Software as a Solution (SaaS)?
Cloud ERP is owned and hosted by a vendor and offered to businesses as a service, most commonly referred to as Software as a Service, or SaaS. Businesses are required to pay a subscription fee – typically annually or monthly – in exchange for access to the software. Like a membership to a club or subscription to a magazine, you sign up for an agreed term and can cancel or extend your subscription around that term accordingly.
Because the vendor has full ownership of the software license and the hardware it is hosted on, the burden of maintenance, upgrades, and security fall on the vendor's shoulders. As a result, your business doesn't have to worry about installing security patches or upgrading features, which means one less thing on your to-do list (and potentially one or fewer employees you need to hire). The "cost" of these actions and services is built into your subscription fees.
Why Should You Consider Cloud?
It's clear: the world is moving toward the cloud, and its pace is accelerating. By 2025, the cloud market is forecasted to be worth $832.1 billion, up from $371.4 billion in 2020. Between 2020 and 2021, global cloud services spending increased by 35 per cent. Today, more than 60 per cent of all corporate data worldwide is stored in the cloud.
Why the shift? There are several environmental factors at play: digitisation, remote workforces, globalised marketplaces, increased reliance on data, uncertainty, and the list goes on. To compete in this fast-evolving landscape, businesses of all sizes need every advantage. Cloud powers innovation and agility through far-reaching benefits, including:
Reduced IT costs – you can right-size ERP resources to cater to your organisation's specific needs to reduce IT spend and focus that capital on your core business and growth.
Improved security – cloud solutions enable your business to leverage the latest in IT infrastructure and cybersecurity to implement best practices, governance, and security policies.
Mitigate end-of-life concerns – on-premise solutions don't last forever. Eventually, mission-critical hardware and software will break down.
Implement new technologies and capabilities – with cloud ERP, you can utilise leading-edge tech like AI and machine learning with minimal expenditure, giving your people more time and resources to dedicate to creative and growth-driving activities.
Empower digital transformation – many organisations are in the midst of incrementally moving away from existing technology assets and legacy systems. Cloud more easily supports this transition.
Remote or off-site teamwork – cloud ERP solutions are accessible via the internet through whatever device is used – be that smart phone, laptop/desktop or tablet. This gives your team the real-time insights, information, and visibility they need, wherever they may be.
Introducing the Epicor Kinetic ERP cloud solution
Epicor Kinetic ERP future-proofs your operations with real-time data at your fingertips. Flexibility and scalability give you the resources required to deliver a world-class customer experience and attract and retain your industry's top talent. With unified information and automated processes, you can minimise inefficiencies and achieve greater profitability.
What sets Epicor's cloud ERP solution apart from the rest?
It is future-focused, capturing the true potential of cloud ERP. Equipped with leading-edge yet user-friendly tech, you can leverage data to better serve your customers, innovate, and grow.
Intuitive and scalable features allow you to personalise your experience to meet specific business needs and objectives. Plus, you can leverage integrated capabilities like CRM (customer relationship management), CPQ (configure, price, quote) and MRP (material requirements planning).
Epicor has a proven track record as a global leader of industry-specific enterprise software with virtually 50 years of experience in empowering the manufacturing, distribution, retail and services industries. They have been at the forefront in developing and refining cloud-based technology that is now utilised by 120,000+ cloud users across 27,000+ companies.
Let's talk
If you'd like to learn more about cloud-based ERP deployment and what it could do for your business, let's talk. Contact us to schedule your free discovery call with one of our ERP specialists today. Still unsure whether the cloud offers a secure and reliable deployment option? Read our article to set the record straight on some of the common myths surrounding cloud ERP.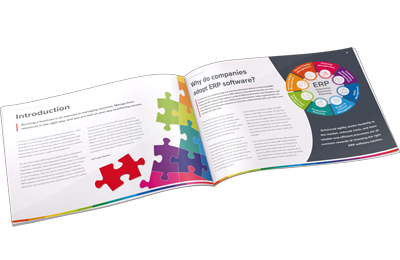 Is Your Business ERP Ready? 
Prepare your business for a successful Enterprise Resource Planning (ERP) project with our 12-step guide to success