Precise Point of Sale (POS)
Do your customers have to wait a long time for your counter sales transactions to be processed?
Do your staff find navigating through multiple tabs in your current point of sale systems cumbersome and frustrating, or are they embarrassed about how long it takes to print paperwork or process returns?
One of the most effective ways that you can differentiate your business from your competitors is by creating a great sales experience for your customers. If you are a distribution business with a customer-facing trade counter service, it can be tricky trying to use back office sales order functions in a front office environment.
Precise Point of Sale (POS) is a tightly integrated companion solution for Epicor Kinetic ERP that has been designed to streamline your counter sales transactions, and where multiple locations are involved, provide you with full visibility and control.
Read More
As one of Epicor's longest standing and well-respected Platinum ISV Alliance Partners , all our solutions have been developed to extend the value of your Epicor Kinetic ERP system. The development of the Precise-Epicor integrated companion solutions has been a result of the close relationship we have enjoyed with our customers to understand their core challenges and needs in these specialty areas.
We are confident that Precise Point of Sale (POS) solution will empower your organisation to exceed your customer expectations by unlocking value, removing redundant processes, and increasing customer satisfaction. It will turn an average over the counter transaction in your warehouse into a highly efficient and successful event. 
Read Less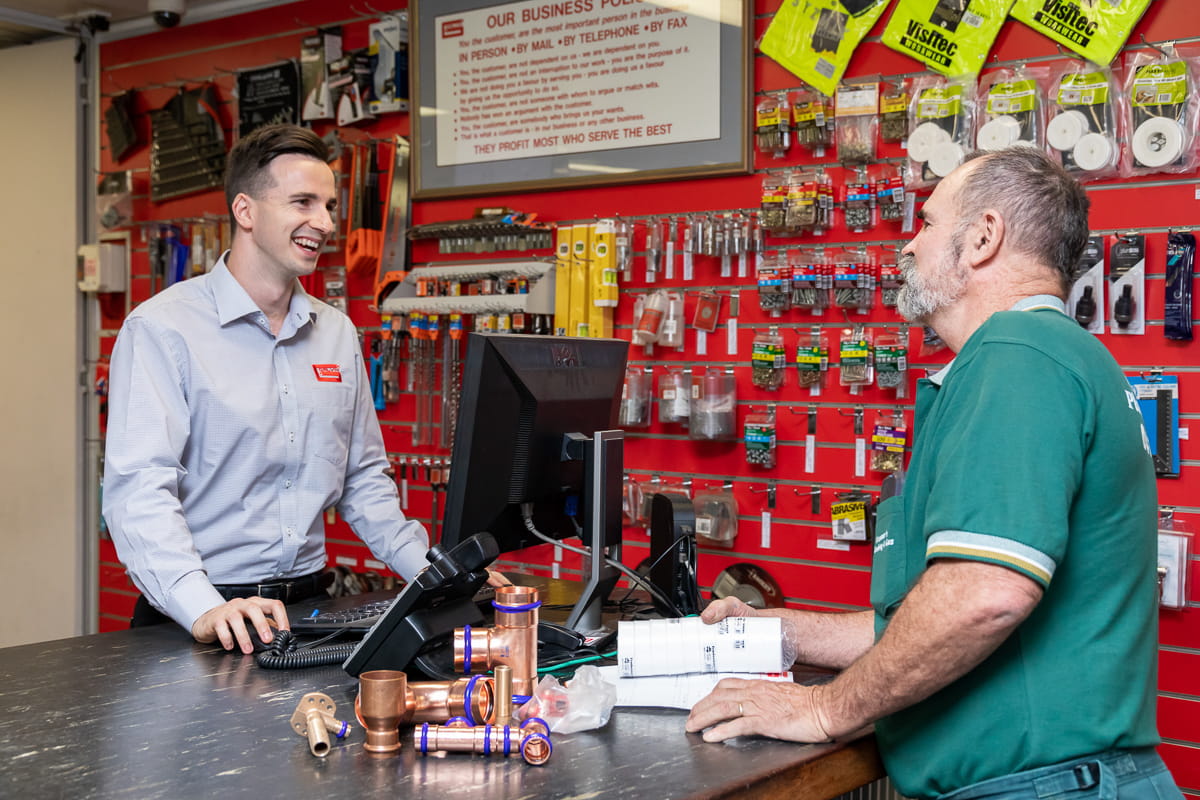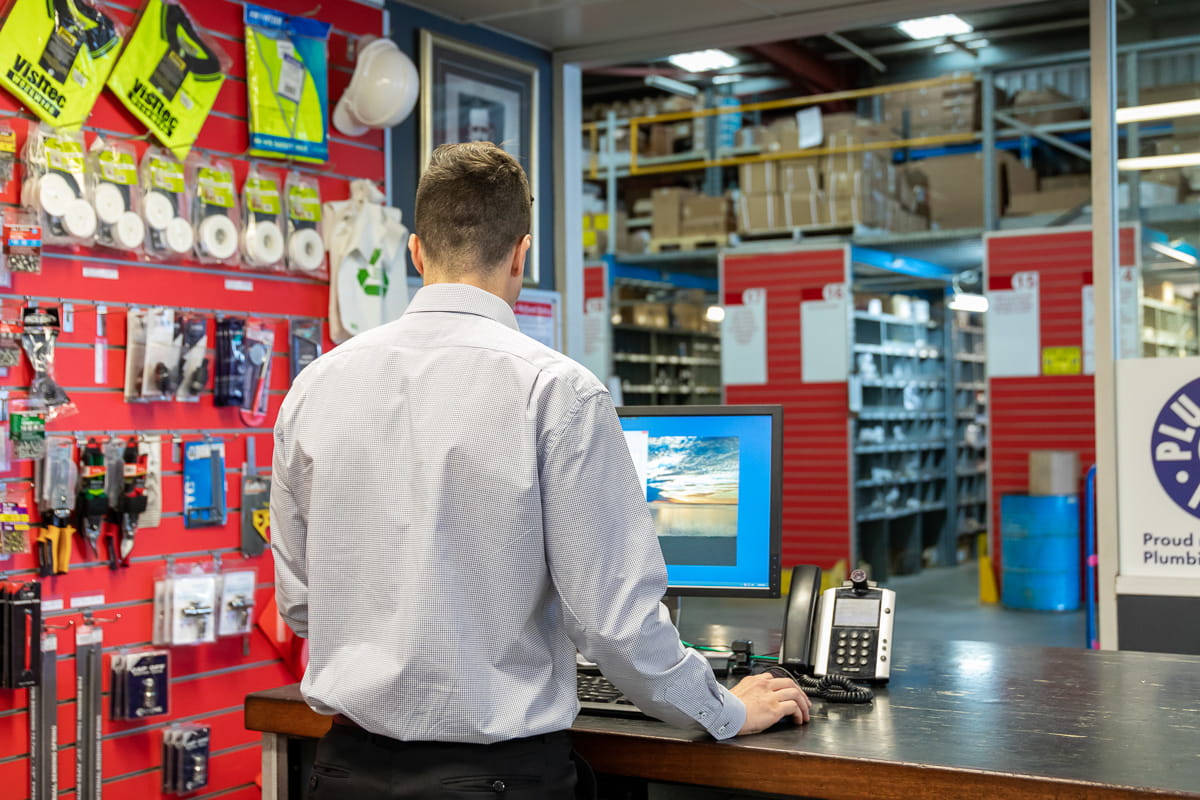 What are the advantages of using a specialised point of sale system in a warehouse setting?
Your customers and your employees want transactions in your warehouse to be quick and easy. A quality point of sale system like Precise POS allows for more sales to be processed in a shorter amount of time. And Precise POS not only processes the initial transaction smoothly and efficiently, it also easily handles returns and exchanges, which can represent an even more stressful and time sensitive issue. It caters for multiple methods of payment and provides for painless transactions every time.
Furthermore, as our product features a simple an intuitive interface your people will gain confidence with using Precise POS quickly; saving time and training costs. This will be particularly important for you if you have high staff turnover, or your workers are only available at certain times as is the case for many Trade Distribution businesses. 
Read More
All of this means your people can spend more time with the customer understanding their needs, providing advice and investing in the customer relationship, without blowing out the time it takes to complete the transaction.
Happier customers are more likely to choose you again next time they have a need for the products you sell. Customers who have also had a great experience with you are more likely to recommend you to others, which builds your market. You will both expand your customer base and sell more to your existing customer base.
In addition to sales transaction processing, the Precise Point of Sale (POS) solution provides business process and data management functionality, which allows full control of (and visibility to) your in-store operations. Whether you have a trade desk at one facility dealing in spare parts, or multiple geographical locations serving hundreds (or even thousands) of customers per day, Precise POS provides the capabilities to bridge the gap between the various aspects of your business.
Read Less
Tight integration with Epicor ERP
Because the Precise POS suite is an extension of the rest of your Epicor solution, orders, sales, returns, credits and end-of-day banking summaries come into your head office system looking and feeling like they were entered directly into Epicor Kinetic ERP like any other transaction.
All operational master data — inventory, pricing, customers etc.— is stored and maintained in one place, irrespective of where it is going to be accessed and used. There is no double-handling or integration between systems to be manually maintained. Furthermore, you can manage the configuration and security of the system right from the central console, including tracking and maintaining data communication and integration status. You can also review all operations locally through a variety of sales analysis reports.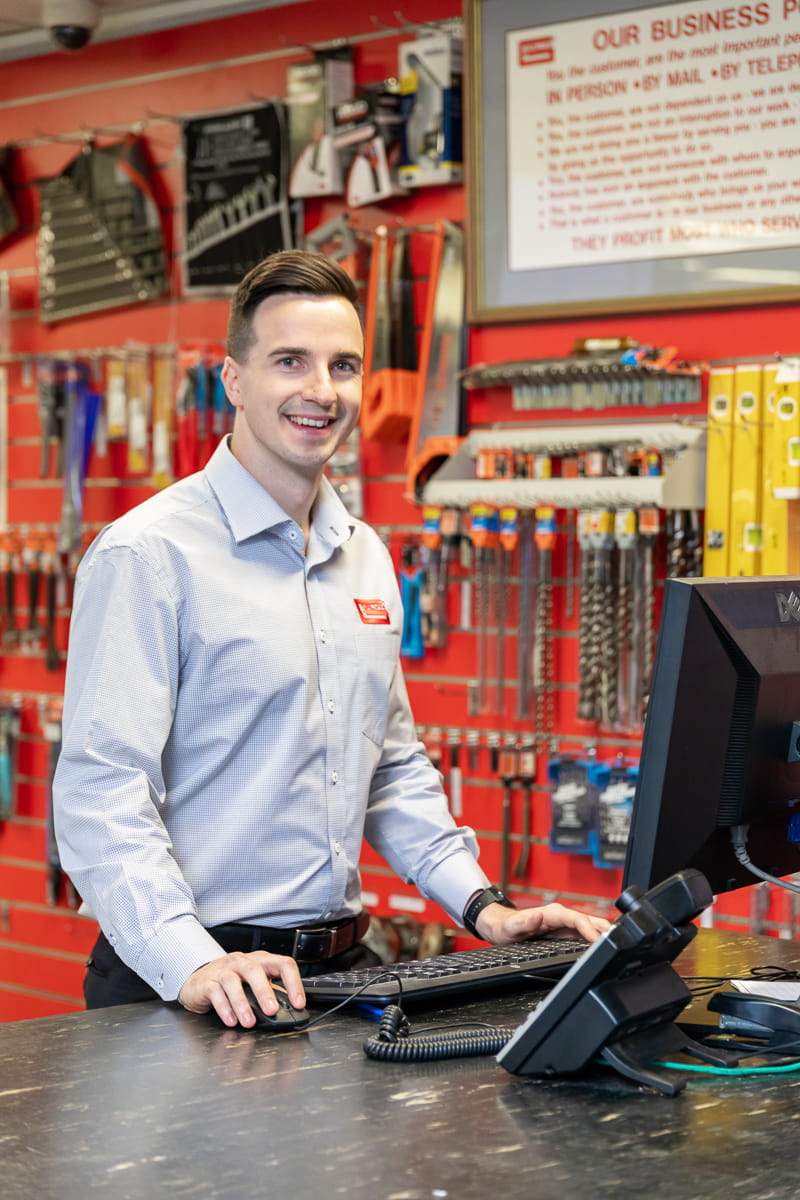 What are some of the key features of Precise point of Sale (POS)?
What makes Precise POS the preferred solution for companies with warehouse counter sales? We know and understand the features that are most important for your type of business.
Our solution incorporates everything you need to delight your customers and build loyalty through your warehouse sales transactions, in a simple, intuitive and easy-to-learn interface that provided inter-operability with Epicor Kinetic ERP.
Key features
Manage customer accounts, drill down into specific account details, and automatically apply trade discounts to specific customers or customer types.
Quick and easy product selection.
Central configuration and management of your point of sale system across the entire business, including across multiple geographic locations.
Granular security and authorisations, which allows you to define overrides for price changes, discounts given, credit limits, minimum price, returns, store credits and more.
Scalable deployment options allow you to roll out to multiple locations quickly and easily, and offline capability removes the reliance on head office.
Flexible and convenient tendering options, including multi-currency and split tendering, store credits and gift cards.
Shift-based auditing tightens control and ensures accountability.
Support loyalty and payment programs amongst your customer base.
Are you ready to improve your customer experience and become a supplier of choice?
Let's talk more about how Precise Point of Sale (POS) can assist you to deliver a better experience for your customers by streamlining your counter sales and order entry processes.
We can offer you an obligation free consultation in person, via video-conference or over the phone from the comfort of your desk.
Whether you are an existing Epicor ERP customer and looking to extend your solution to improve counter sales in your warehouse/s, or you are a distribution company looking at investing in an ERP (Enterprise Resource Planning) solution and you can see an application for Precise POS in your business, please get in touch so we can discuss your needs and whether this solution is right for you.
Precise Point of Sale Support 
Are you looking for support for Precise Point of Sale?
The Ever-Assist Customer Portal allows our customers to easily submit support requests and manage existing support cases.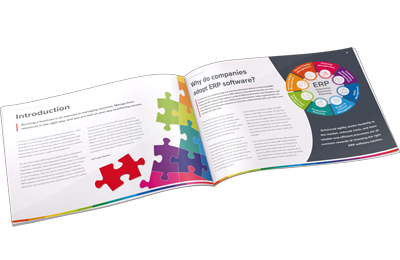 Is Your Business ERP Ready? 
Prepare your business for a successful Enterprise Resource Planning (ERP) project with our 12-step guide to success