Have you asked yourself honestly how your current ERP (enterprise resource planning) platform is really working for your business? Perhaps you have and you are ready to dive straight into a discussion with our of our ERP specialists about your current and future business challenges and how ERP may help you to address these. If so, you can book a 15 minute time slot with us here.
Has it been five years or more since you last conducted a review of your business software? Are there bottlenecks in your business or manual processes that stop you from being as efficient as you could be, or from delivering a great customer experience? Has your business grown significantly to now include multiple divisions or sites that need to be able to share more data and communicate effectively?
If you answered yes to any of the above questions, you need to think about making a change.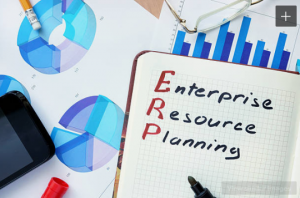 Let's explore three crucial drivers that mean it's time to look at changing your ERP platform.
Risk
What's on the line if you don't change platforms? Don't risk future loss to save a few dollars now. Take a hard look at what your company will face in the next few years—and evaluate your current ERP platform by those standards.
New industry standards: Does your current system have the agility to meet the changing standards in your industry? Technology expands in leaps—and to keep up, your ERP system must as well.
Legislation and statutory requirements: Compliance and tax statutes change every year. Federal and state Parliaments enact new statutes all year long. If your ERP doesn't keep up with these requirements, you need to look at finding one that can.
Unsupported legacy or highly customised software: Without the software support you need, you will find yourself increasingly funnelling time and money into software maintenance and tweaks rather than into solving real-life business challenges.
Unsupported or end-of-life hardware and operating systems: Similarly, when your hardware and operating systems are near the end of the line, it's time to cut your losses and upgrade your ERP platform to meet your company's growing needs.
Cost
Will you lose money if you stay with your current system? Weigh the increasing costs of staying with your current ERP platform against the initial outlay of a new platform. A switch may actually save you money in the long run.
Too many people needed: With a more modern, agile ERP platform, you can automate more tasks, freeing your key employees up for more important work. With more efficient use of human resources, you'll save both time and money.
Multiple systems present integration challenges: If your current ERP platform is a cobbled-together collection of systems that don't work well together, you need a unified ERP that can streamline your management into one smoothly running system.
Poor controls result in waste: Without the real-time information you need at your fingertips, you lack control over decisions. When one area of your company isn't working up to par, you need to know now—not a week from now—so you can make the kinds of changes that reduce wasted time and money.
Long, complex reporting cycles: You chose your ERP system to simplify reports—to sift through the noise to find the information you need. Without real-time data, as well as the real-time interpretation of that data, you can't act at the speed of business. You fall behind—and unfortunately, so does your revenue.
Growth
How will staying with your current system impact growth? To succeed, your company has to grow. If your ERP platform is stagnant, how can you expect to grow your business? After all, you use your ERP system to guide your management decisions. Those decisions impact your company's future. Don't stay with your current system if:
You've outgrown current systems: You need a system that can grow with you. Find an ERP platform that can scale to fit your current and future needs. If your current ERP doesn't support the direction you want to take your business, it's time for a change.
You want to expand, but your system lags behind: Your plans include expansion of your company into more subsidiaries, more locations—even into more countries. Make sure you have an ERP platform that can expand to help you meet those goals.
You want to reinvent your company: New markets await your products and services. Maybe you'd like to expand your range of products and services. Why would you want to hang on to an ERP system that holds you back?
You want to be an industry leader: Instead of feeling competitive pressure, you want to be the innovator in your industry. Without an ERP platform that can give you the cutting-edge information that can catapult you to the top of your field, you're playing catch-up. Don't settle for second. Look at an ERP system that can take you to where you want to be.
Are you ready for a change? If your current system/s can't help you meet these challenges, it's time to look at one that will. Book a 15 minute informal discussion with one of our ERP specialists about how an updated solution can help your company meet the challenges of today and rise to conquer the future.