Epicor Senior Living Solutions
version 10.2.600 was released on Friday 16th October. The new version will help our aged care customers continue to be more productive and continue to streamline their procedures and protocols.
Epicor places particular importance on ensuring that the user experience is first rate. At the heart of this is Epicor's Virtual Agent (EVA), the ability to automate mundane, everyday tasks with a voice command plus the integration with the now extended Epicor Collaborate will substantially increase staff productivity.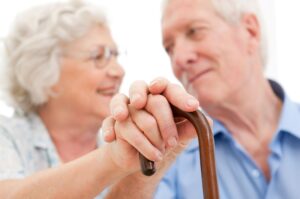 The additional enhancements specific to the aged care industry in the fields of CRM, community care and project management include the following:
An increase in accuracy for occupancy analysis and reporting for inactive and respite accommodation.
Support for Department of Health regulated emergency leave. Billing reconciliation now offers an 'apply new date' field to allow adjustments in the correct billing period.
Personal contact synchronisation changes for imports from clinical systems to increase the accuracy of contact information.
New functionality for online claiming across various community events using Provider Digital Access (PRODA).
Non-people resource bookings i.e vehicles.
Smart rostering capabilities and rostering for external supplier visits.
Care workers will now have the capabilities to access care plans on their mobiles.
Integrated project management including contract, subcontracts and project accounting.
Precise Business Solutions (Precise) is proud to provide this leading solution for Australian aged and home care and independent living providers. The benefits that our users will experience from implementing Epicor SLS version 10.2.600 will be significant. The upgrade process is straight forward and allows for movement between releases.
The release is available for customers that are currently subscribed to an Epicor or Precise maintenance and support plan. If you would like any further information about the upgrade or for general information about Epicor Senior Living Solutions services please speak to one of our ERP specialists.