Aged care, home care, and independent living organisations were at the forefront of the COVID-19 pandemic's devastation. Vulnerable residents, patients, and critical staff were exposed, and much of the aged and home care sector was severely negatively impacted. Others learned to quickly adapt.
Add to this new requirements coming in, which require aged and home care businesses to reimagine their internal processes and reporting in order to maintain compliance, and it is an era of rapid change in the industry.
If you are an organisation operating in this key sector, you may be looking for processes, systems, and tools that are more agile, more responsive, and offer greater visibility over your staffing and patient needs, as you begin to rebuild and plan for an uncertain future.
While your basic accounting software may have performed necessary tasks in the past, the future holds increasingly complicated demands, and you are likely looking for a system that will pull all of the threads of your operations together and give you greater visibility about what is happening across your facilities.
To navigate this next chapter successfully and safely, aged and home care providers also need solutions that empower productivity, optimise functionality, and deliver precision in decision making. That's where Enterprise Resource Planning (ERP) software such as Epicor Senior Living Solution comes into play.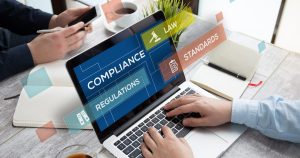 What is an ERP system, and how can it help my aged care organisation?
Enterprise Resource Planning (ERP) software brings all your business's critical operations under one roof. They replace accounting solutions, as well as bringing together the following aged and home care essentials into a single software solution:
Project management
Customer relationship management (CRM)
Client management
Resident management
Resource allocation
Billing and funding
Facilities and asset management
An ERP system gives you and your staff unified visibility over your day-to-day operations, from your head office through to all of your facilities, even your remote workers . ERP systems offer a single source of truth and empower you to streamline and automate your business processes.
With meaningful data at your fingertips, your business will gain an instant competitive advantage. Importantly, your workers are also freed from menial administrative tasks and given more control over their time, resulting in a better, safer, and more enriching experience for residents, patients, and their families.
What are the benefits of ERP solutions for home and aged care providers?
ERP solutions with in-built residential and client management modules empower home and aged care providers to become more agile, resilient, and capable of shifting gears when the unexpected inevitably occurs. Data is the antidote to uncertainty, and ERP-powered analytics and forecasting give businesses the insight needed to roadmap short-, medium-, and long-term goals.
What's more, with a comprehensive insight into their business, leaders can optimise resource allocation and minimise waste. Even something as seemingly simple as mobile accessibility can change the game, ensuring high standards of service are maintained regardless of pandemic-related restrictions or staffing shortages. The result is greater efficiency through every facet of the business, and greater efficiency means improved patient and resident care.
Is my organisation ready for an ERP solution?
Like most businesses, you likely started with a straightforward accounting package. But things have changed. Perhaps your business has grown, and with more staff and more patients, residents, or clients, squeezing the most value out of your resources has become a more complex process.
Maybe your day-to-day operations have evolved, too. The pandemic transformed how businesses function, and restrictions and shortages have accelerated digitisation across industries and sectors. The home care and aged care industries have not been immune to these significant shifts, and you may have already added other software solutions alongside your accounting package to cope. However, getting these separate systems to communicate seamlessly is no easy feat, and you are likely left with operating in multiple systems that don't even speak to each other. With challenges far more significant than misbehaving software to grapple with, you might not have the time or energy to iron out the kinks.
Think of an ERP system as a one-and-done solution built to withstand the obstacles today's aged and home care businesses face. Fully integrated, future-proof, and customisable, ERP systems make life easier. Here's how to know if your business is ready to embrace the benefits of an ERP solution.
Real-time data sharing and collaboration
One of the key factors that makes an ERP system such an effective budgeting and forecasting solution is the sharing of data in real time. In order to provide the highest levels of care to residents and end users, team members need to be able to work together effectively and efficiently, regardless of where they are located.
Within a centralised care facility, it is relatively easy to achieve and maintain team collaboration and communication. However, when we factor in multiple facilities needing to communicate with the head office and each other and for many providers the addition of the provision of care in the home, a high level of real-time communication becomes a little more difficult to achieve. Enterprise resource planning systems make it easier to handle real-time data input and review, as well as collaboration between different teams on different tasks, across multiple locations.
This achieves a 'right first time' level of efficiency, both from teams across facilities and deployed in the field and from those in management or performing head office functions. Not only does this secure optimal health, safety and well-being for the recipients of care, it also makes budgeting easier and more effective as resource wastage is significantly reduced.
Your current processes are inefficient
Inefficient processes do more than stifle growth. They also prevent you and your staff from delivering the standard of care you believe in. If your project management system is clunky, your billing and funding is bogged down by manual processes, and your asset management is overly complicated, it could be time to switch to an ERP.
ERP solutions are not just software upgrades – they are strategic initiatives that meet current needs and pave the way for future business objectives.
Your accounting team dreads end-of-month reporting
Is your accounting team still using spreadsheets to track financial information? Are they still sending paper invoices? Do they struggle to locate critical data? When they find the data, are they unsure of its accuracy? These are all common issues businesses working with outdated or insufficient accounting systems experience, and they can all be solved with a leading ERP solution.
ERP solutions enhance productivity and simplify processes – all while locking down the integrity of business and financial data. A flexible and tailored ERP system can eliminate the dread associated with end-of-month reporting and empower your accounting team to focus on growth-driving, service-improving activities.
Your level of care is restricted by unreliable administrative systems
All well-run businesses require rock-solid foundations, and administrative instability can hamper your team's efforts to deliver service excellence. Under-functioning, unpredictable software strips you of peace of mind. Worse yet, it leaves residents, clients and their families at risk of a negative experience.
If you find yourself worrying about the integrity of your data, it's time to embrace an ERP system. With the right solution, you can be confident that your business's financial and administrative aspects are taken care of. Everything from client and workforce management to procurement operates effortlessly under one integrated system, so you can focus on what matters most: the people you serve.
Take the first step to ERP implementation today 
The Epicor Senior Living Solution delivers an unshakable foundation on which you can build a business known for its superior standard of service and care. This purpose-built, but flexible ERP system allows you to operate more efficiently with lower running costs, empowering you to scale. Take advantage of modules that have been designed with the Australian aged and home care sector in mind, without compromising on the differences that make you, YOU, and give your organisation a competitive advantage.
Get in touch with our team today to learn how your aged and home care organisation can future-proof your technology and thrive.