According to experts, the new wave of older Australians will have both the preference for and the means to live in their homes for longer. Government policies are also increasingly focused on home care, and marketing drives are enabling the elderly's desire to stay in their own homes. This means the pressure is mounting for aged care providers to be proactive and manage this swing towards aged care.
The need for professional care givers is continuing to increase to unprecedented levels, with life expectancy rising to almost 84. It is expected that by 2040, there will be over 5 million Australians over the age of 70. This increased demand for quality aged care, and home care in particular, makes it more important than ever for aged care providers to utilise an industry-specific ERP solution to help these organisations deliver the best possible care for their clients.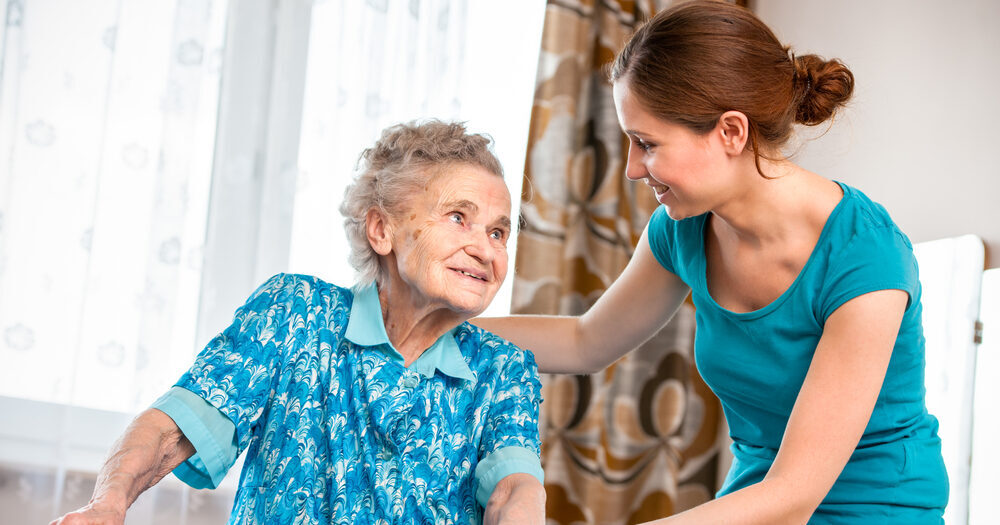 Delivering Aged Care Services with Specialist ERP Software Solutions
There is nothing more important than having a specialist Enterprise Resource Planning (ERP) solution to meet your specific needs as an aged care provider.
These solutions support care providers in many ways including the following:
Achieving Flexibility and Readiness for Change
The aged care field — and the home care field in particular — does not stand still. It is subject to the march of technological progress and regulatory development. Any organisation that provides this care needs to be aware that it is essential to be flexible and agile in response to industry changes.
With this in mind, agility and flexibility are crucial. Care providers need to be able to ensure ongoing compliance with all rules and regulations in the industry, even as these rules evolve over time. They also need to be ready to meet changes in the market head-on so that they can scale their operations accordingly.
Pursuing Data-driven Insight in Resource Management
Home care creates new challenges for the provider, with the care required being incredibly varied and tailored to each client. Rather than bringing care receivers together in one facility, providers must send carers out to individual homes and different locations, often across a wide area, making resource management difficult.
An industry-specific ERP solution ensures a centralised management model can continue efficiently rostering a range of carers across different geographical locations. Care providers are able to manage resource supplies and inventory while gathering precious data to optimise resource supply and deployment in the future.
Holistic Solutions to Maximise Opportunities and Minimise Risk
When it comes to software applications, the less you have to manage, the better. Integration between disparate systems can be costly, not only in terms of the development and maintenance costs of the integration, but also in terms of potential data integrity costs.
Aged care providers have the opportunity to extend their services into the home and take advantage of the home care packages available to eligible consumers. However, delivering these services requires additional functionality that a purpose-built residential care system can offer.
The choice is clear. Either invest in a niche application that specialises in Home and Community Care and try to integrate this with your residential and ERP systems, or look for a provider that can offer a more comprehensive and holistic solution.
The Senior Living Solution for Epicor ERP can offer aged care providers the holy grail — one full integrated system to manage their residential care, client management, care planning, rostering, funding and billing. With this built into an agile and powerful ERP system, all functions of aged care providers are covered, without the head of synchronising and importing data.
Integrating Care Systems with Funding Providers
The gap between identifying an area for investment and securing the funding for this investment is a potential point of friction for care providers. In an ideal world, there will be no gap, with funding achieved in real time — in reality, organisations need to target a streamlined process that reduces friction as much as possible.
Integration of the ERP software with healthcare schemes and services including Medicare and the NDIS is vital. The ability to accurately identify funding requirements, manage the activity and payment of suppliers, the provision of robust billing and advanced reporting at a client's level with statements and funding reports are all key to achieving a more streamlined approach.
Aged care funding is a complex ecosystem, and integration is vital. Home Care Package (HCP), the Commonwealth Home Support Program (CHSP) and Consumer Directed Care (CDC) increase this complexity still further. All of these disparate elements need to be integrated directly with Enterprise Resource Planning (ERP) solutions to ensure seamless delivery of care every step of the way.
Effective Rostering of Staff
For all organisations, teams and personnel are the most valuable resource. This is increasingly the case for aged care providers as the demand for home care increases in Australia. These providers need to be able to deploy these teams effectively in the field while also supporting their efforts from a central location.
Software solutions provide this central location. Organisations and their management teams can oversee staff rosters via the solution and deliver support wherever it is required. A shortfall in personnel in one area of the organisation can quickly and easily be rectified. What's more, teams in the field will be able to access the solution remotely to keep on top of any rostering changes.
One of the biggest challenges for aged care providers who can also offer home care services is that quite often, contractors and employees can be allocated tasks for both residential care and home care. This means managing a roster that covers both types of care. Ideally, this should be managed in one central system, like Epicor Senior Living Solution. For those organisations that manage rosters in two different systems, the overlap can be a logistical nightmare to manage.
Managing Billing and Claims
Billing and insurance claims are invaluable sources of cash flow for care providers. Without these revenue sources, it is impossible to deliver timely and effective care, and the future of the care provider may be thrown into jeopardy. This is another area in which organisations need to be able to rely on digital solutions, particularly as demand increases.
The right software solution will include accounting and billing functionality that empowers organisations to secure this cash flow and bolster incoming revenue. As care provision grows more diverse and as care providers need to support home-based care across a growing number of locations, the right approach to billing will become critical.
Learn More About the Growth and Demand for Home Care in Australia
Would you like to learn more about the key factors that residential care providers need to consider as the market continues to transition towards home care?
Download our whitepaper "The Growth and Demand for Home Care — Signals for a Changing Aged Care Landscape."