Article date:
28 February 2019
Precise Business Solutions (Precise) has hired Epicor software and manufacturing industry specialist Frank McLoughlin as a Principal Consultant.
In this newly created position, Frank will provide guidance to the business across a range of areas including customer relationships, product design, prospect engagement and solution delivery.
Precise is the largest Epicor partner in the Asia-Pacific region. They specialise in Epicor Enterprise Resource Planning (ERP) software and their own in-house developed integrated companion solutions; Advanced Requisition Management (ARM), Precise Point of Sale (POS) and Contracts and Services (CNS). Frank joins Precise after a decade-long relationship built while he held various roles within the Epicor ecosystem.
Frank's career highlights in the software industry include guiding a large team for Epicor's international division. However, in Frank's opinion it is his almost 20 years in manufacturing industries and history of developing his own applications for supply chain and warehouse management that defines him.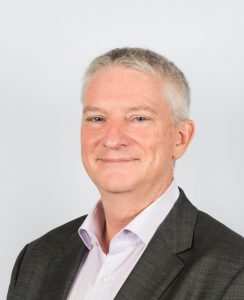 "Since starting work in 1978 as a trainee organic chemist I have maintained a close interaction with multiple facets of the supply cycle, from the lab to the shop floor and through to operations management. This has afforded me great insights into what makes manufacturing tick" Frank explained.
"My career has allowed me to work with a range of business types from food and pharmaceutical to light engineering, industrial machinery and construction and aerospace and defense. All have their commonalities, but also their unique and defining characteristics."
Frank has also spent time working in India, China and Singapore, where he took the opportunity to explore many of the surrounding countries and gained exposure to what best practice in business looks like across the Asia-Pacific region.
Managing Director for Precise Business Solutions, Mark Batina said Frank is the ideal addition to the business:
"We are thrilled to have Frank join the Precise family – he is agile, focused and determined to delight our customers. His proven ability to help companies around the world get the most out of their software and transform their business is one that we can't wait to share with our customers."
Since starting with Precise Business Solutions in mid-January, Frank has already made an impact.
Discussions with manufacturing customers around their current business focuses and software functionality, anticipated future challenges and business roadmap have allowed Frank and Precise's customers to collaborate on solutions that will help these companies achieve their goals and get the most out of their software.
Frank has been in discussion with customer Klinger Limited – a manufacturer and distributor of high quality and cost-effective gas and fluid sealing solutions.
Sanja Minervini, Project Manager ERP Implementation at Klinger said: "Our initial conversation with Frank was incredibly valuable. He is extremely knowledgeable and opened our eyes to how we can improve our Epicor ERP investment to better serve our customers and gain efficiencies in the business. We are looking forward to working with Frank and Precise to execute the proposed strategies Frank has designed for us."