Epicor has announced a new centre for excellence for education for its customers, partners and employees:
Epicor University
. The global initiative is created to specifically address the challenge of delivering consistent high-quality training worldwide, to expand the range of Epicor's existing education deliverables, and to offer certification programs for Epicor's fast growing partner channel.
Epicor University consists of a dedicated central team responsible for developing and delivering all aspects of education content, materials, and blended training across the globe.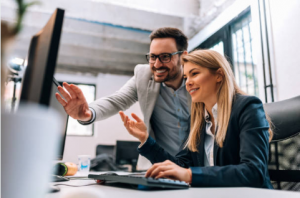 "This new initiative expands Epicor's significant commitment to providing best-in-class training and education resources for our customers, partners and employees worldwide," said Louise Keppel, vice president, worldwide education for Epicor, and head of Epicor University.
"For our customers, end-user training has a direct impact on the success of enterprise software implementations, and Epicor University will be an additional resource to help ensure that they have access to the best education and training available worldwide, delivered how they need it, when they need it—virtually, embedded, or in the classroom."
Driving real business value through education
According to a Gartner report on the subject, "Training is a key component of long-term ERP/business application value."
The report notes that, "Training can provide organizations with real ROI—training prevents costly mistakes; undertrained workers are at least five times more expensive to support than trained workers; and, training ensures that users take full advantage of the applications they use, increasing ROI."(1)
How does it work?
Epicor university has a wealth of resources that you can use to discover more about Epicor products, as well as learn about best practice in your industry. This includes videos, customer success stories, eBooks, webcasts and white papers.
Some of these resources are accessible to everyone visiting the site, while others require a customer login.  If you can't find what you are looking for, please contact our friendly team and we will see if we can help you locate the relevant information.
(1) Gartner, Inc. "Apply Best Practices to Train ERP Support Personnel," by Pat Phelan and Leslie Fiering (Jan. 31, 2011)