In these never more challenging times, agility is the greatest weapon your business has to stay competitive today and as we start to think more about tomorrow. The latest release from
Epicor ERP
10.2.700 further delivers this agility with updates focused on the software's modern user experience and increased process efficiency.
From our work with manufacturers and distributors around the world for more than 25 years, we understand that the pressure to reduce operating costs, and hence maximise margins, without compromising on delivery quality and timeliness is a constant, day-to-day effort. The ability to cost and forecast is a key component to success and an exciting 'game-changing' feature of Epicor ERP 10.2.700.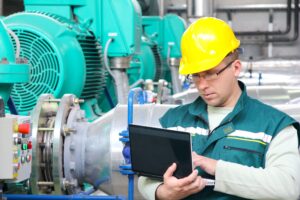 Kinetic is a very contemporary interface built specifically for retail, manufacturing and distribution industries to allow you to achieve more in a streamlined, efficient way via simple menus, powerful search functions and embedded education features. Able to be used across mobile smart devices, desktop PCs and on the shop floor, Kinetic adapts easily to ensure a seamless user experience on your platform of choice.
Other features of the Epicor ERP 10.2.700 update include the following:
Epicor Data Analytics (EDA) Budgeting and Forecasting – modern, cloud-based business intelligence that provides in-depth financial reports in a pre-packaged format.
Epicor QuickShip – new features of the cloud include bulk and mass shipping and the ability to charge for extra charges for transport services, helping to ensure a smooth transition to more digitised supply chains.
Epicor Identity – offers secure, central identity management as well as a self-service administration that increases the level of data security.
Additional Epicor Data Discovery (EDD), Epicor Virtual Agent (EVA) AI and Epicor Collaborate integration and content.
Multiple vertical-specific functional enhancements to help our customers be evermore fit for the future.
Precise Business Solutions is Epicor's largest Australian certified partner and works closely with the manufacturing industry providing industry-specific software solutions, business management insights and technical support to empower businesses to optimise their operations.
Precise Business Solutions' Managing Director Mark Batina believes that this update demonstrates how Epicor continues to stay ahead of the game.
"From the shop floor and to the top floor, Epicor continues to invest in next generation technology to deliver the tools and ERP capability our customers need to drive their business forward in these uncertain – but in many ways opportunity-filled – times, he said."
Precise Business Solutions customers interested in finding out more about Epicor 10.2.700 should contact one of our ERP Solutions Specialists, or reach out to Mark directly at [email protected]