Is your business growing? While traditional accounting software, coupled with other software tools may have worked for your small business, but are unlikely to be able to keep up with increasing complex demands, activities and requirements if your business is expanding.
With more complex supply chains, complicated operations, multiple locations or multi-currency trading, traditional accounting and separate software tools can leave your business vulnerable to gaps in functionality, productivity and accuracy – ultimately costing you your bottom line.
That's where ERP systems come in. If your software comes with limitations or you are using separate systems that are not well integrated or are not supporting the growth of your business, it could be time to make the switch to ERP.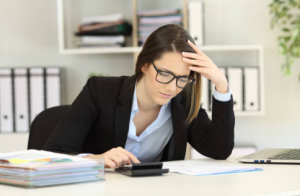 What is an ERP system and how can it benefit me?
Enterprise Resource Planning (ERP) consists of software and systems that support and coordinate all your business operations. Essential in the productivity and transparency of day-to-day business, ERP systems can be designed and implemented to incorporate accounting, procurement, inventory management, manufacturing, project management, facilities management or any other activities unique to your business.
By automating and streamlining business processes, ERP systems draw data from different parts of your business to facilitate forecasting, productivity and collaboration which can improve scalability, flexibility, compliance and lead to enhanced customer service.
ERP systems don't have the same limitations as traditional disparate software systems. Having everything in one single ERP solution, helps to streamline your data, records and reporting. Designed to support growing and established businesses of all sizes, ERP systems provide real-time access to data,  minimise dependence on manual processes or spreadsheets and give you a more precise insight into your business' finances.
ERP or accounting software – which is right for my business?
At one point, your basic accounting package met your business needs. But, as your business continued to grow, you probably added other software, tried to get these disparate systems to talk to each other and found challenges in the complexity and reporting of this set-up. Relying on traditional accounting packages even when other software is integrated well, can stifle your business growth and may add more time-consuming work to your schedule.
If you foresee your business growing to require higher-level reporting, increased compliance and software functionality, now is the time to consider a switch to an ERP system. In order to complete a successful transition to an ERP system, preparation and research are critical. Here's how to decide on the right ERP software and formulate an effective digital transformation strategy to make your move.
Identify your core business issues
Before selecting an ERP system, you need to have a clear idea of what you want out of your new software. Consider the limitations of your existing software, the capabilities you require, your overall business objectives, growth projections and your long-term goals to identify your core business issues. 'Strategise the Project' is the first step in the Precise ERP Success Framework.
By defining your core business issues and requirements, you can make a more informed decision about which features in an ERP system will be instrumental to your growth and success. The expertise and knowledge of an experienced ERP implementation consultant can provide expert advice on the suitability of ERP systems for your business. Contact us to set up a time with one of our ERP specialists.
Define your non-negotiable requirements
If you're investing in a new software system to support your business, you need to ensure that all of your requirements are accounted for. Before selecting an ERP system, examine the requirements of your employees and your business. Communicate with the people who utilise your software and data for operations and reporting on a day-to-day basis to discover what they need out of a new system.
Evaluate how productivity will be affected and how business processes could change with ERP. With a thorough and in-depth knowledge of the realistic and daily requirements of your business and your team, you can consider what features your ERP system needs to have.
Consider the functionality you need
ERP systems are focused on enhancing productivity while streamlining processes and improving data integrity, allowing you to integrate multiple software systems into one streamlined system. Your ERP system needs to be tailored towards your business with key functionalities built-in and should make business operations simple and efficient.
ERP software typically consists of multiple software modules developed individually for specific needs and technical capabilities. The common functional areas of an ERP solution include: Financial Accounting, Managerial Accounting, Human Resources, Supply Chain Management, Procurement, Project Management and Customer Relationship Management.
You may also need more specialist modules for Wholesale, Retail or Distribution Process Management if work in Trade Distribution for example, or Facilities Management and Community Care if you work in the Aged and Home Care sector.
Think long-term
When it comes to designing and implementing your ERP system, think about what your business needs both now and into the future. If you're planning on expanding into new markets or introducing new products and services into your business model, incorporate additional functionalities into your 'must-haves' for new software.
ERP systems are designed to facilitate and support the growth and development of your business. More in-depth and capable than traditional accounting packages, an ERP system actively supports the expansion and change of your business with purpose-built functionality that works in harmony. If your current accounting package and other disparate software can't facilitate your growth objectives and projections in a smooth, productive and precise way, it's likely time to make the change to ERP.
Choose ERP and digital transformation specialists
Your systems and software are the backbone of your business. When it comes time to introduce an ERP system, you need to ensure that implementation is smooth and seamless. Headquartered in Australia, with offices in the UK and the Netherlands, the team at Precise Business Solutions offers efficient and effective ERP systems for businesses of all sizes. We also specialise in change management, testing and handover strategies for implementing ERP systems with minimal disruption to your business operations and activities.
Our professionals understand that no two businesses are alike, so we provide tailored and comprehensive strategies designed to help you achieve the Precise F.I.T for your business.
Contact us for more on the benefits of stepping up from traditional accounting package to an ERP system. Call (08) 9242 5933 today.