Choose from cloud ERP, on-premise and hybrid or hosted deployment options
Deployment Options
While many other Enterprise Resource Planning (ERP) platforms are developed primarily for one deployment model, Epicor ERP 10's architecture has been designed to enable you to choose which deployment model best suits your organisation.
Epicor Cloud (SaaS)
Leveraging Microsoft Azure, Epicor provides a very competitive Software as a Service (SaaS) option that provides a simple, yet still flexible, access to Epicor ERP 10 with minimal investment and complexity.
The Epicor Cloud offering is ideal for organisations that are seeking to keep their internal IT infrastructure investment to a minimum, have stable internet connections, and don't have any major integration or custom solution requirements.
On-Premise
Downloadable and deployable onsite, the core Epicor ERP 10 services can be setup on Microsoft Servers on-premise to allow the highest level of flexibility and control.
The On-Premise option is often utilised for organisations that already have internal IT infrastructure, may have internet connectivity challenges, or have major integration or have custom solution requirements.
Customer/Precise Hosted (Public Cloud)
As a mid-point between the On-Premise and Epicor Cloud (SaaS) options, hosted deployments enable organisations all the flexibility of an On-Premise deployment, while minimising IT infrastructure and capital expenditure.
Hosted options are often used for organisations that already have a hybrid on-premise and onsite IT infrastructure configuration, have reliable internet connectivity, and can benefit from the increased control and flexibility a hosted deployment configuration provides.
Let's talk
To find out more about the deployment options available and to discuss which option would best suit your business, contact us to speak to one of our consultants.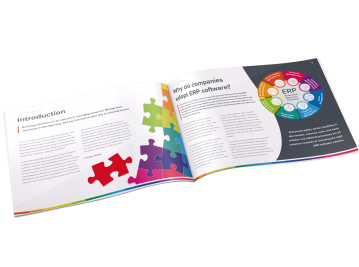 Is Your Business ERP Ready? 
Prepare your business for a successful Enterprise Resource Planning (ERP) project with our 12-step guide to success