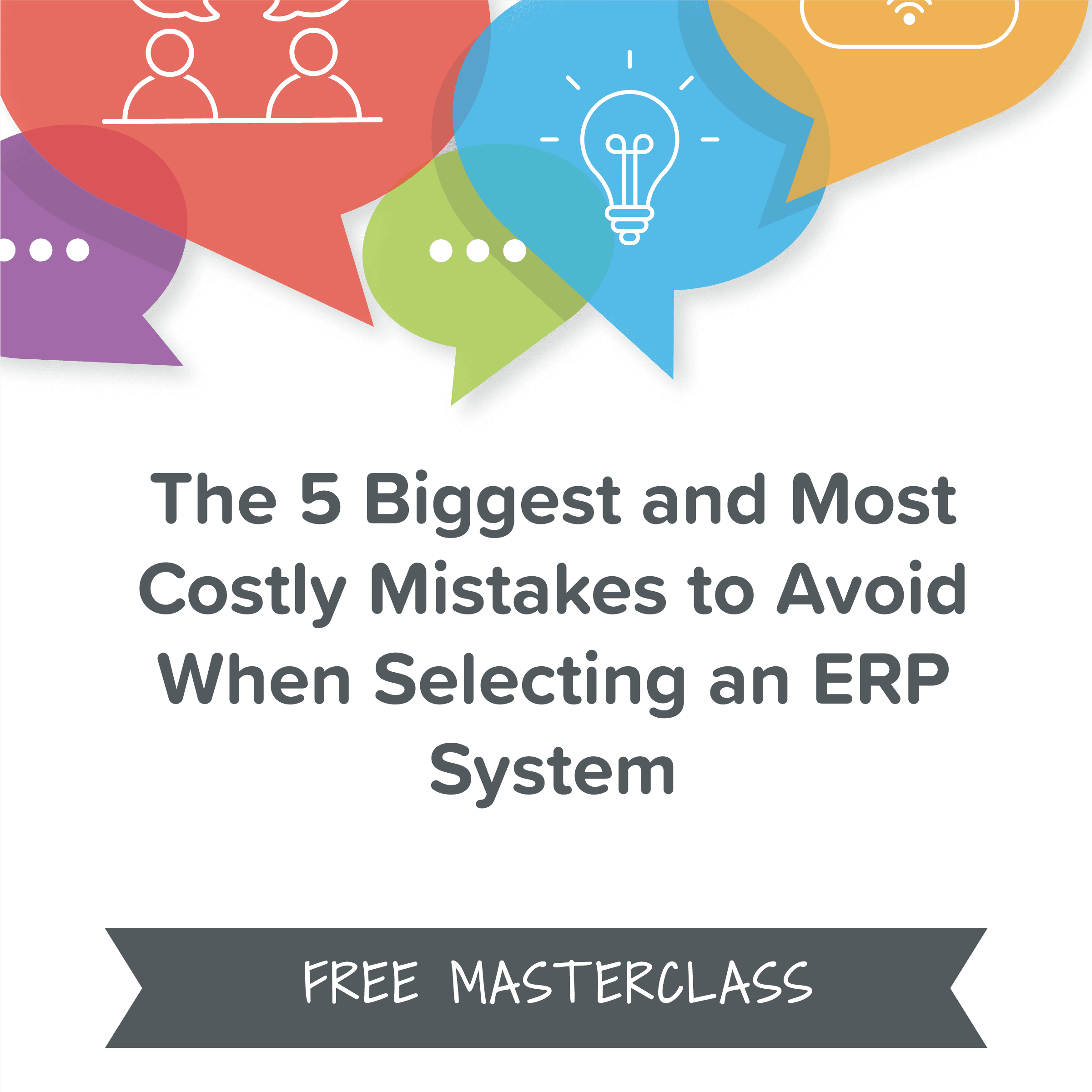 SUCCESS! A link to your ERP Selection Success Roadmap will be in your inbox in a few minutes.

FREE AND LIVE MASTERCLASS!
Your timing is perfect, because we are running a FREE virtual MASTERCLASS on the 5 Biggest and Most Costly Mistakes to Avoid When Selecting an ERP System.
If you follow the roadmap to the tee, chances are you won't make the mistakes, but if you attend the masterclass, you will know what to watch out for!
Knowing these mistakes and how to avoid them will save you many thousands of dollars in the long run, no matter which software system you end up selecting.