Our company values are the core of what makes us, us.
They have been developed to help define how we work autonomously, with each other, with our customers and our partners. They define the standard that the broader community should expect from every interaction, product, and communication from Precise.
We believe that if we embrace these values, remind ourselves and each other of their importance and live them as we go about our daily tasks, then we will delight our colleagues, our customers, and our partners.
TAKE OWNERSHIP
Be accountable for your actions and responsibilities
Meet your commitments
Do what you say
Use your initiative and be proactive
BE A GREAT TEAM
Seek ways to help others and ask for help when you need it
Be open, respectful and collaborative
Display unity internally and externally
Have fun and celebrate the wins
HAVE A CAN-DO ATTITUDE
Go above and beyond when needed
Be prepared to roll up your sleeves and get the job done
Challenge the status quo and embrace change
Provide solutions to problems and ideas for opportunities
STRIVE FOR EXCELLENCE
Deliver great quality work, every time
Be innovative and seek to improve in all ways
Lead by example
Be resourceful and efficient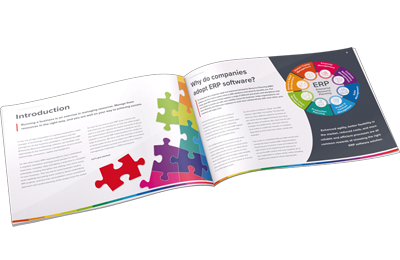 Is Your Business ERP Ready?
Prepare your business for a successful Enterprise Resource Planning (ERP) project with our 12-step guide to success