The #1 Thing Killing Your Manufacturing Business
Do you have costly bottlenecks impacting your operations?
A bottleneck is a point of congestion within your manufacturing business. They can happen when a machine, process, team or person causes a hold-up because it cannot cope with the required workload or the processes are inefficient.
Bottlenecks can be DESTRUCTIVE for a business as they can lead to delays, elevated production costs and a potential loss of confidence from your valued customers.
Discover the main causes of bottlenecks and what you can do about them (without having to invest in more equipment or people!) in this insightful e-book. 
Download this guide today and make bottlenecks a thing of the past!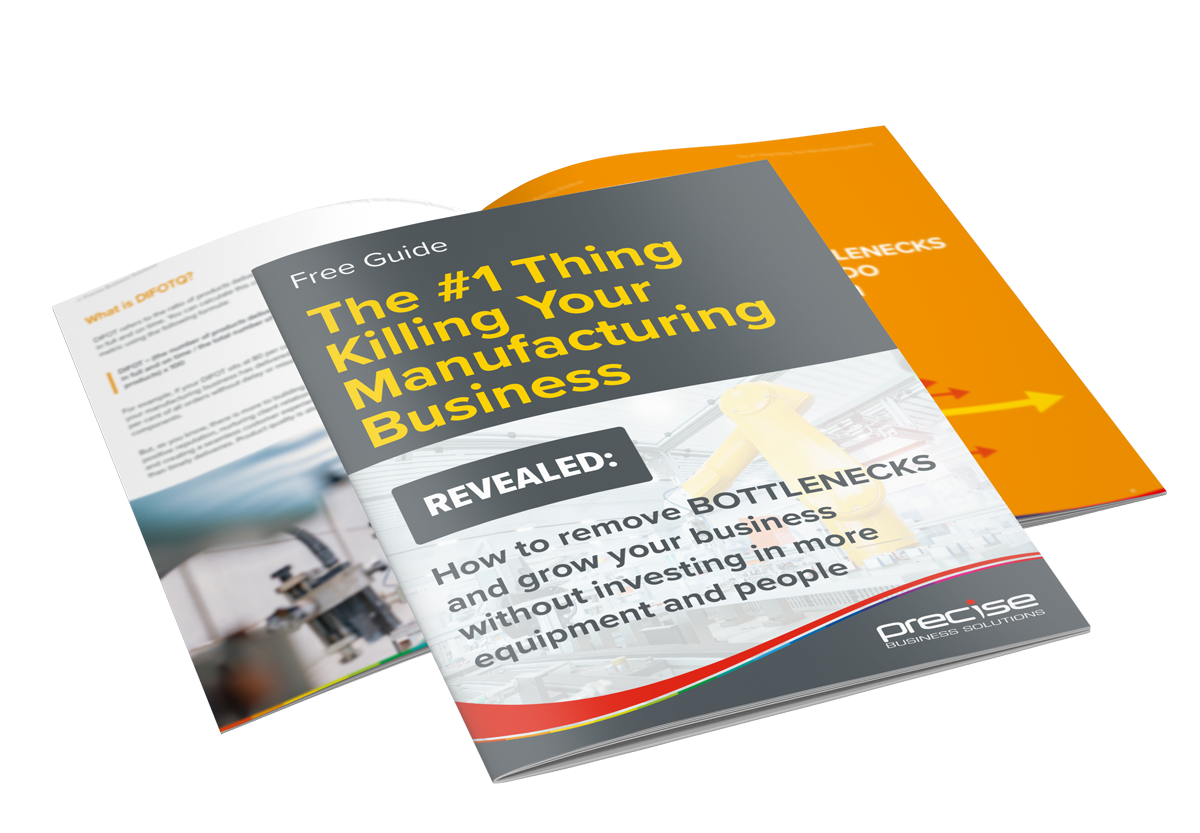 This guide is a clear, concise study of real-life bottlenecks that can actually occur within your manufacturing business.  Each example contains both the challenge and the solution PLUS we have included a handy checklist to help you bust those bottlenecks that are preventing you from growing your business.
Quite often, people don't know where the bottlenecks are, as they are masked by the issues that people can physically see. It's important to find the root cause of these issues – that is where your bottlenecks are hiding.
The good news is, most bottlenecks can be resolved! You just need to identify them first.
Does this sound familiar?
You are frustrated with outdated, or poorly maintained machinery and outdated processes constantly causing delays within your business.
The lack of automation across your key processes is creating chaotic inefficiencies but you are unsure of how to make the switch from manual processes.
Poor forecasting means that you are struggling to have the correct components and materials stored, ready for use or you are tying up crucial capital by over-ordering items. By not using real-time data and forecasting solutions available to you, it is nearly impossible to monitor, and make long-term plans based on customer behavior and industry trends.
We had many manual and cumbersome processes. This caused a long response time in quoting make-to-order products and did not facilitate real-time analytics. Now, we have significant improvement in the turnaround time of product costing. It's a huge time-saving benefit for our customer service staff, who can now provide customers with a price without having to spend time creating a new part in the system.