About Precise Business Solutions, UK
Our office in Berkshire, in the United Kingdom (UK) was established in June 2016 to service our customers in EMEA region (Europe, Middle East and Africa).
Our UK team specialises in ERP (Enterprise Resource Planning) and companion Advanced Project Management software implementations for businesses involved in manufacturing, distribution and/or contracting.
No two ERP implementation are the same and our UK team of consultants can handle projects that range from the straightforward to the very complex. Multi-location and region, multi-currencies, diverse business operations and unusual business structures are just some of the complexities our team is experienced in navigating with our customers to find the right fit solution for their business.
Our experienced team knows and understands the challenges faced by modern day manufacturing and trade distribution industries. And, in an environment where many businesses are now operating 'to contract' in some if not all of their operations, we are seeing an increasing demand for contract management solutions that help our customers to manage projects, contracts, claims, sub-contractors, variations and revenue recognition within one single user-friendly system.
Address
6-8 Market Place
Reading RG1 2EG
Berkshire
United Kingdom
Epicor and Precise are integrating our shop floor manufacturing operations to our procurement, project management and finance functions for the first time, and that is delivering us real-time access to information we could never have been able to achieve from our previous legacy systems and spreadsheets. That is helping us make better decisions in the business and deliver an even better, more consistent experience to our customers.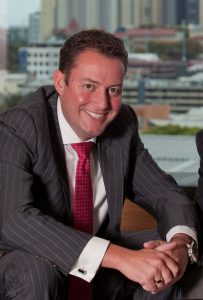 Meet the Team
Anthony von Bergen (pictured: left)
Anthony is Sales Director and head of our UK office. For 25 years Anthony has engaged with customers, with a keen desire to make their businesses more efficient. The majority of this time has been spent working with the Epicor ERP solution.
Alex Thomson
Alex is a Systems Consultant, based in our United Kingdom/EMEA office. He describes his role as a mix between Services Manager, Financial Consultant and Finance Manager.
Rob Barnard 
Rob is an experienced Technical Manager with a background in consultancy, implementation, architecture and development.  He has worked with small, medium and large organisations on a variety of projects across a range of industries utilising both ERP softward and Precise products.